General Motors (GM), has announced that it is acquiring sell-driving car startup, Cruise Automation to bolster it efforts even further for the autonomous car technology. The financial terms of the deal were not disclosed.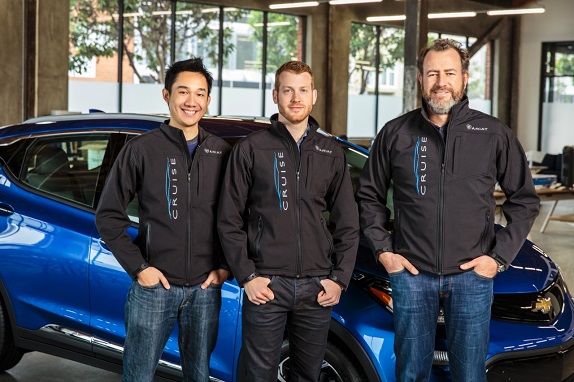 As a result of the acquisition, GM is bringing Cruise Automation under the General Motors Autonomous Vehicle Development Team and will let it work independently. The automaker aims to bring autonomous cars to market at the earliest with this acquisition. Founded in 2013, the startup installs sensors, computer equipment and other devices that control steering, brakes and acceleration of the car. The deal is expected to close by the end of the second quarter.
Earlier in January, GM invested $500 in ride-hailing service Lyft Inc to establish a network of self-driving cars. Automakers like BMW, Audi, Ford and others are also working on autonomous cars while Google has already make giant strides in this area and tested self-driving cars on various streets in the US.
Kyle Vogt, founder of Cruise Automation said in a statement,
GM's commitment to autonomous vehicles is inspiring, deliberate, and completely in line with our vision to make transportation safer and more accessible. We are excited to be partnering with GM and believe this is a ground-breaking and necessary step toward rapidly commercializing autonomous vehicle technology.
GM President Dan Ammann said in a statement,
Fully autonomous vehicles can bring our customers enormous benefits in terms of greater convenience, lower cost and improved safety for their daily mobility needs.