Google has introduced Destinations, a new feature that will let you explore cities, book flights and even offer travel recommendations for vacations. The mobile only feature integrates Google Flights and Hotel Search and offers instant information so you can compare costs on a larger scale.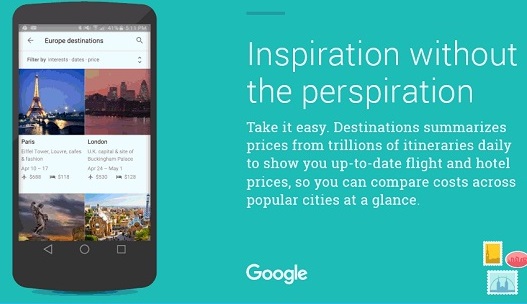 In order to use the feature you will have to search for a specific destination that you would like to travel to and add the word "destination" to browse all the options by simply scrolling. Destinations will let you discover new spots for activities that you are looking forward to like snorkeling, surfing and so on. Going forward, the feature comes with a "Flexible Dates" filter which lets you refine your results by month, so you can see when fares and rates are lowest within the time range you want, across multiple destinations.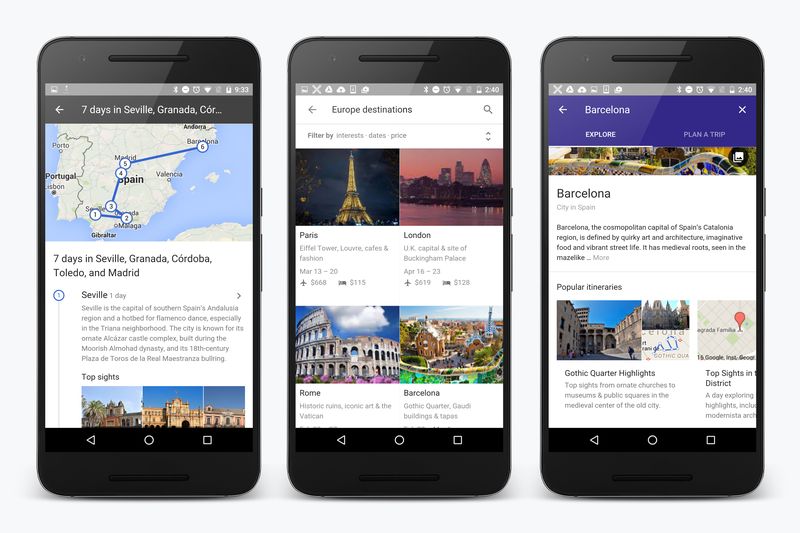 Users can select any preferred destination and tap the "Explore" tab to check out the weather is like year-round and when your destination is most popular, based on historic visits from other travelers. After selecting the destination and tapping on "Plan a trip", the search will show you highest and lowest rates for hotels and flights for the next six months. As you slide left or right, the results instantly update with real-time fares and rates, pulling from the trillions of flight itineraries and hotels prices everyday from Google's flight and hotel searches. You can also tap the pencil icon to customize results further with flight and hotel preferences, including number of stops, hotel class, and number of travelers.
Finally, by simply clicking on the blue arrow icon to browse the most frequently traveled itineraries. The suggested itineraries are based on historic visits by other travelers to those places, so you can use the wisdom of the crowd and save time researching.