Yahoo Mail for Android is getting a fresh look with new customized options. The update that bumps the app to version 5.3 is getting a new set of custom color themes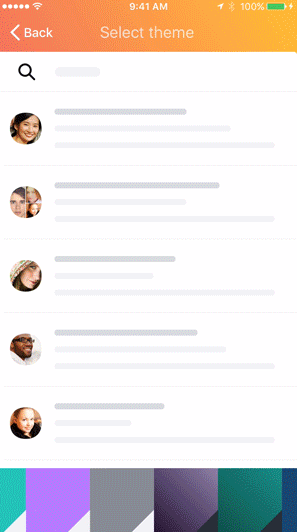 The app can be customized with color themes like green, blue, orange, red and so on. You can choose a theme under Settings and select different themes for any of your connected accounts including Yahoo Mail, Gmail, Outlook.com, Hotmail or AOL accounts. A different color for each account can help you keep track of which inbox you are using. In addition, users can now rename accounts by simply long pressing on them. In case of photos, the app lets you save any photo or image you have received in a message by tapping on it while at the time of composing an email it allows you to move any image between the message body and the attachment tray by pressing on the "…" on the image.
httpv://www.youtube.com/watch?v=MVRSancDcxY
Furthermore, the update adds the ability to rename, delete or create a folder by simply long pressing on it. In settings, enable tappable stars to see them in your inbox and other message lists. Yahoo updated the Mail app for Android and iOS with custom swipes in January this year.
It must be noted that the latest update is currently available on the Yahoo Mail app in the US and it is not known when it will hit the Indian app version.
Play Link – Yahoo Mail