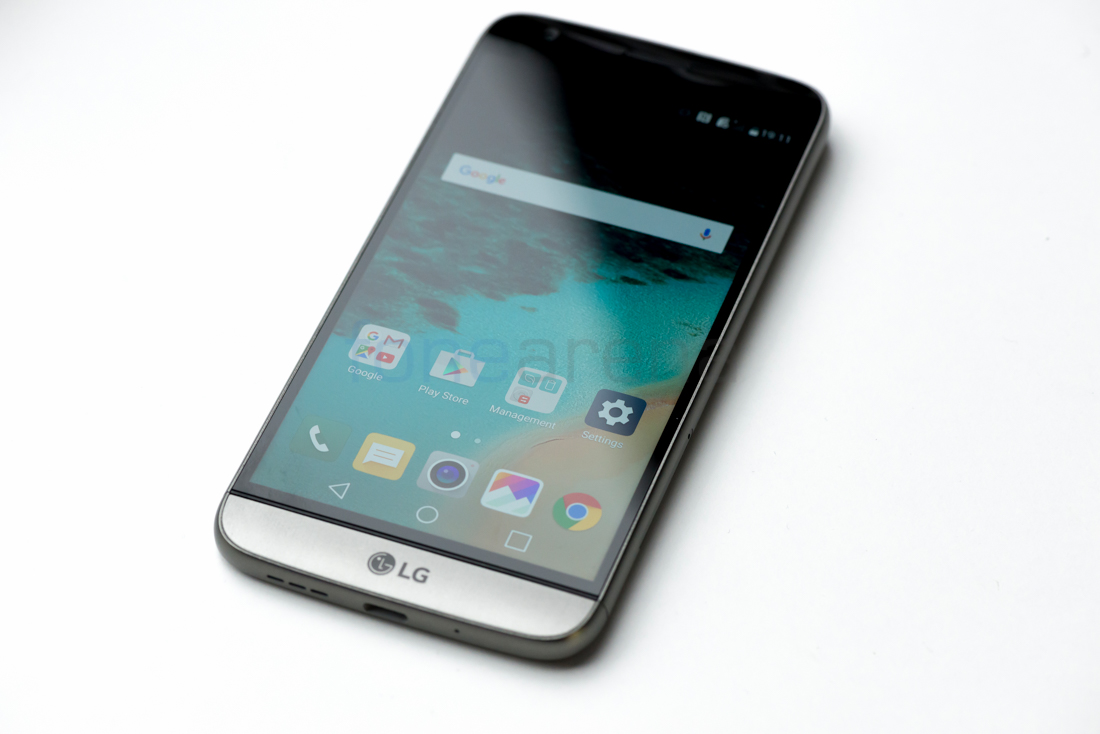 It is a point of debate as to which handset is the superior one, LG's G5 or Samsung's S7 and S7 Edge. However, what is almost certain is the fact that the LG G5 has more innovative features and USPs thanks to its modular design. In this post, we shall take a look at what LG has to offer with the G5 that makes it stand out from almost every other smartphone in the market.
httpv://www.youtube.com/watch?v=gGQXndVjnNY
microSD Card Slot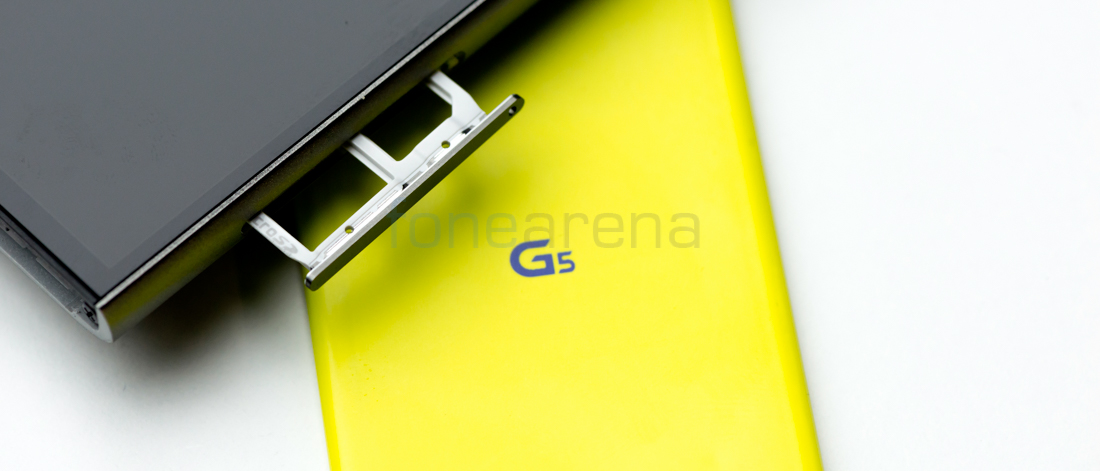 While Samsung brought back microSD card support in the Galaxy S7 and S7 Edge, there are still a large number of devices especially flagships that don't have this feature. So LG's decision to stick with microSD support on the G5 is a good one and will allow users to expand the base storage of 32GB or 64GB further by another 200GB using microSD cards.
Modular System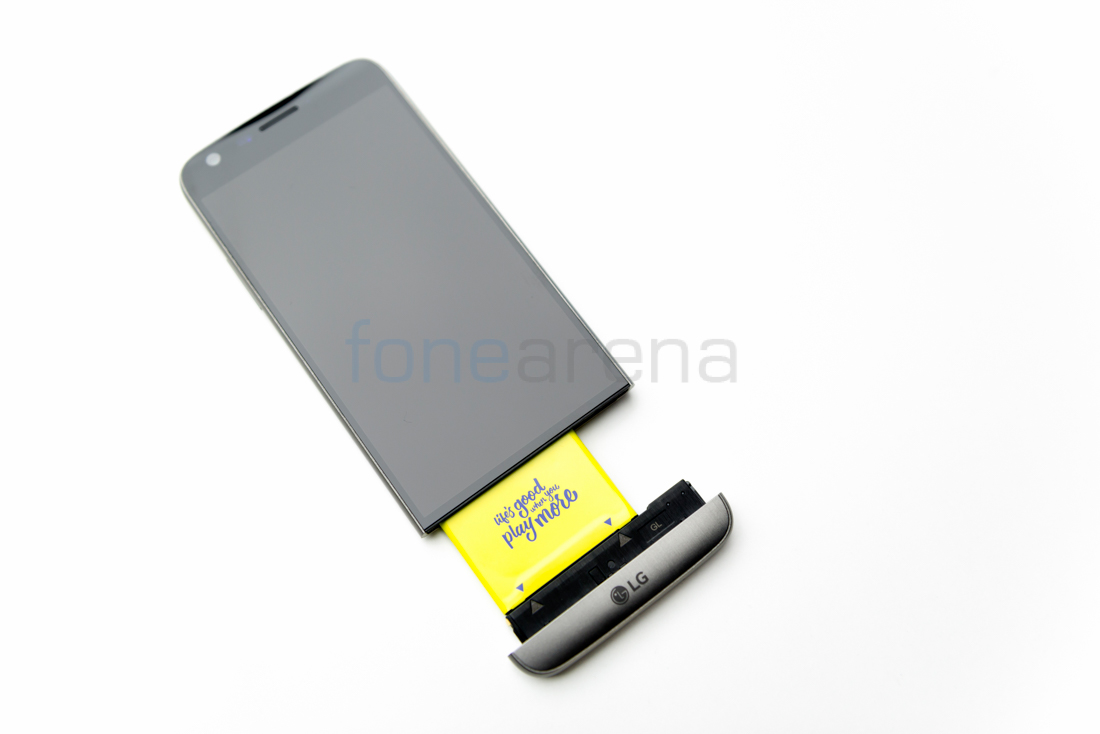 Despite having a unibody design, the LG G5 features a removable bottom portion. This will allow users to attach different modules onto the smartphone in order to add more features or enhance existing ones. As of now, LG has two modular components for the G5 but it also leaves space for more improvements and features to be added onto the G5 in the future. For example, they could have a battery module with a much larger capacity or a storage module that could make use of an SSD for example.
Removable Battery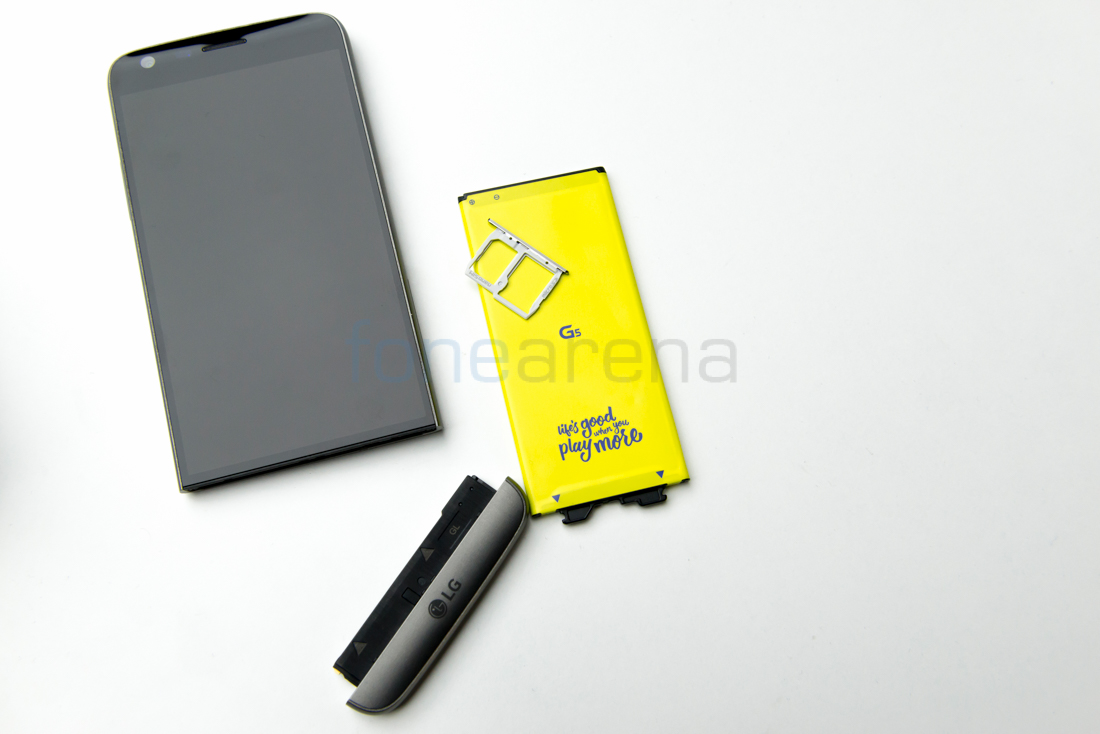 The battery on the LG G5 is a 2800 mAH one and that might seem a bit less for a high end smartphone such as the LG G5 but the good thing about it is that it's removable. This means that at any given moment if your phone dies, all you have to do is just remove the bottom portion and swap the drained out battery for a fully charged one. So you can go from 0-100% charge in just a few seconds.
HiFi Plus Module by B&O (Bang & Olufsen) Play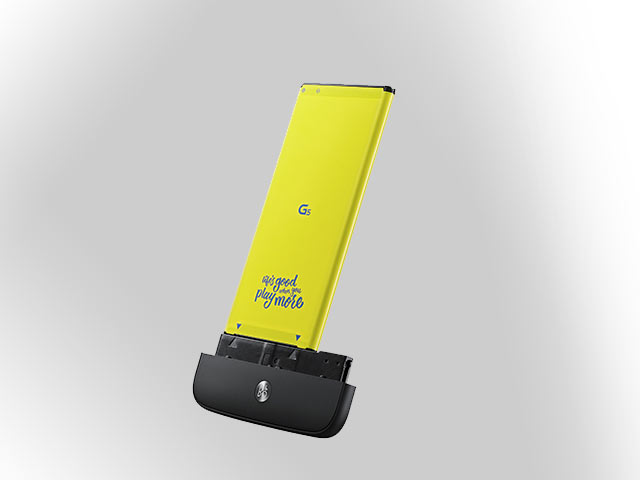 The HiFi Plus Module by B&O Play is a DAC for the LG G5 that can replace the default bottom portion. It features a built in DAC and also comes with a USB Type-C port just like the original removable bottom panel. This will allow users to get much better audio from the phone. Aside from being able to use it on the LG G5, users can also make use of the DAC's cover and USB Type-C port to connect it to other smartphones with a Type-C port in order to get a much improved acoustic experience.
CamPlus Camera Module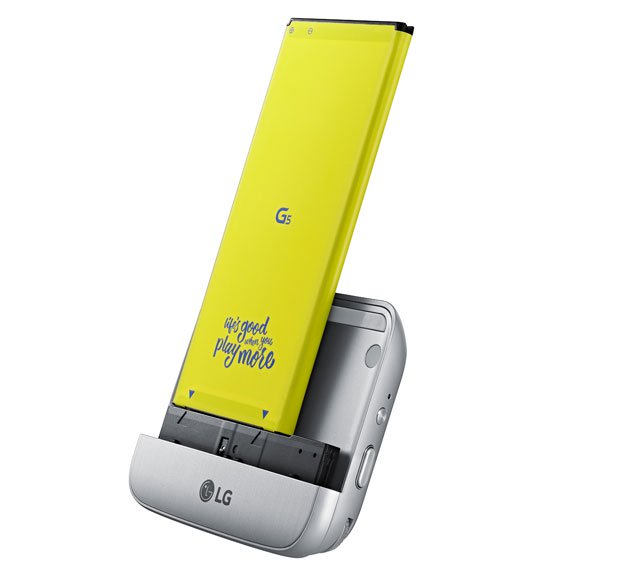 The camera module for the LG G5 also plugs into the bottom of the smartphone just like the HiFi Plus Module. It provides several set of controls for the camera such as a two-stage camera shutter button, dedicated video recording button, zoom scroller and camera toggle key. It also functions as a camera grip and has a nice leather pattern too. The CamPlus module also houses a 1200 mAH battery which means that it will be able to provide enough juice to your smartphone for all those extra photos and videos that you are going to click.
Dual Lens Camera System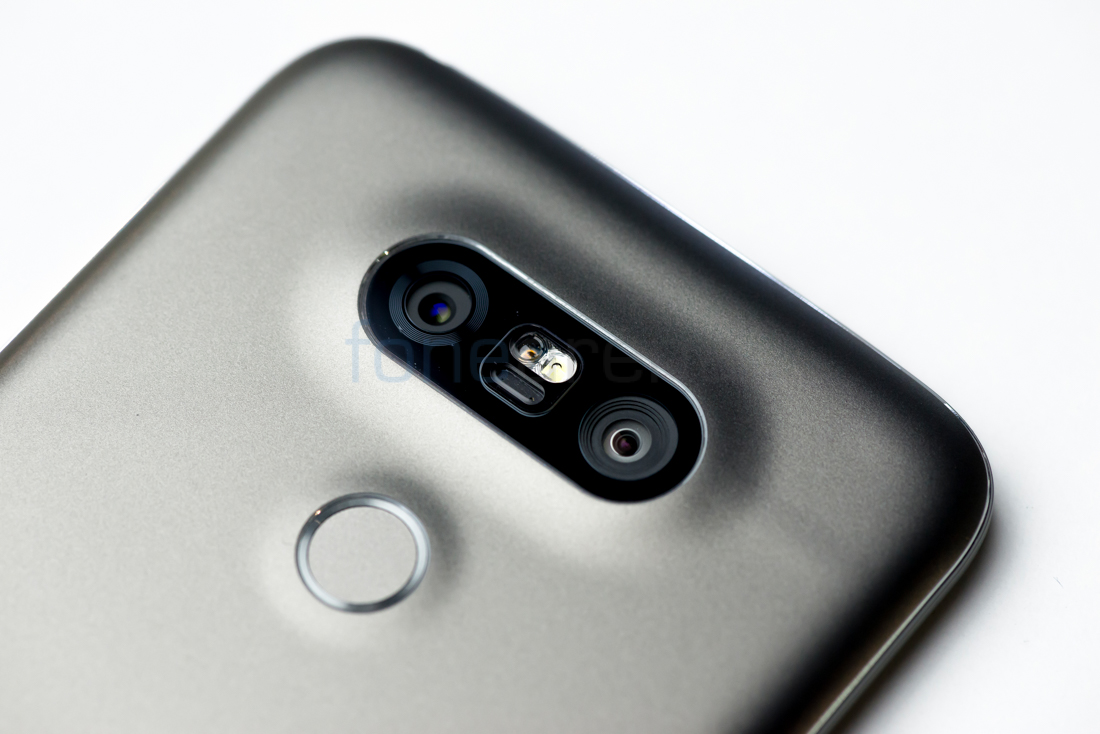 The G5 has two lenses/cameras at the back. One is an 8 Megapixel camera with a 78 degree FoV (Field of View) and the other is a 16 Megapixel camera with a 135 degree FoV. The 16 Megapixel camera is ideal to take photos of objects, portraits and close ups while the 8 Megapixel camera can be used to take group photos, landscapes etc