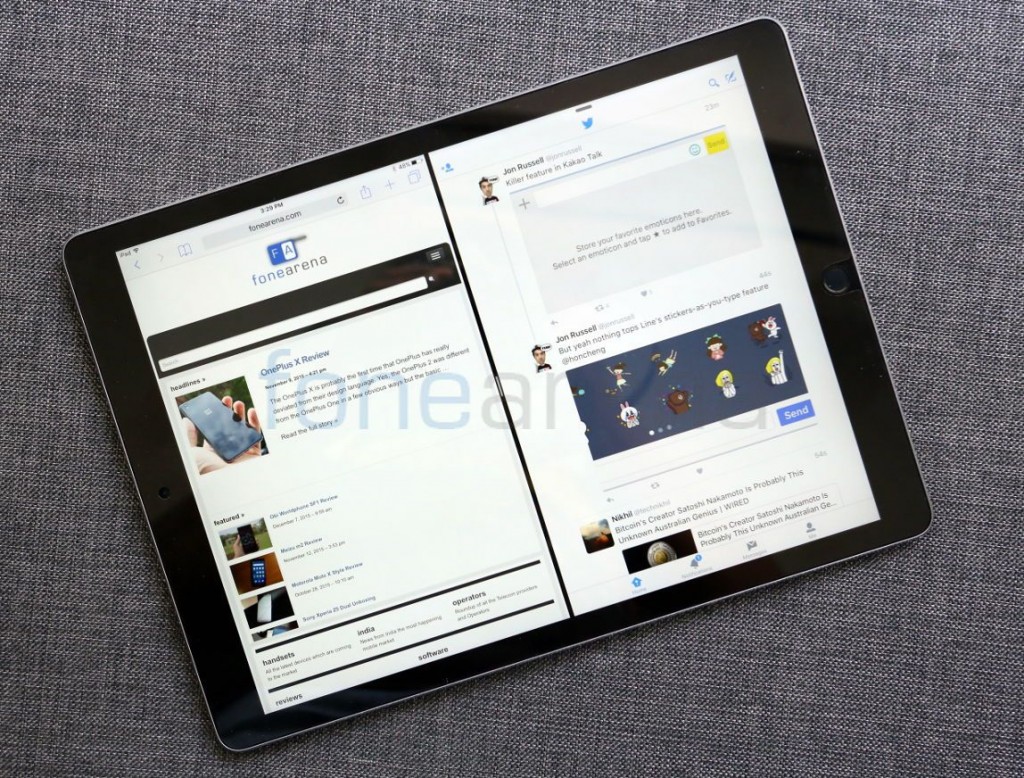 New rumours suggested that the next iPad won't be the iPad Air 3 but a smaller 9.7″ iPad Pro. However, the smaller iPad Pro won't just be a scaled down version of the larger 12.9″ iPad Pro. Instead, it will come with a few upgrades as well.
While the main difference will be the smaller 9.7″ display compared to the 12.9″ display, the other main difference is the higher resolution 12 Megapixel camera at the back compared to the 8 Megapixel unit of the original iPad Pro.
While the number of people actually using the main camera on the 12.9″ iPad Pro will be less, there will be more people using the camera on the 9.7″ iPad Pro. 12 Megapixel resolution would mean that the new tablet would have the same resolution as the iPhone 6s and 6s Plus. Additionally the iPad Pro will also support 4K video recording.
Like the original iPad Pro, the 9.7″ version will also have quad speakers, an A9X processor, smart connector and support for Apple Pencil. Apple would also be releasing a smaller Keyboard Cover as well. Additionally, the display would also be brighter and have an anti-glare coating.