Evernote has updated its iOS app for iPhone and iPad with a bunch of new features and improvements. The update that bumps the app to version 7.11 adds mobile web clippings, new keyboard shortcuts on the iPad, and additional shape recognition in sketch mode.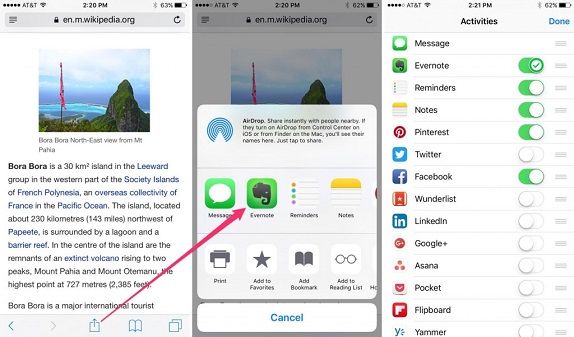 First up, the app has added the ability to add tags to your mobile clippings. After selecting the destination notebook, you can affix tags to your note at the same time. Evernote had debuted web clipping to iOS in 2014 which allowed you to clip online content from any app where you see the sharing option. Next up,  Evernote for iPad brings new shortcuts for easier note editing. You can now bold (B), italicize (I), underline (U), highlight (CTRL H), or strike through text ( K) using your external keyboard when editing a note.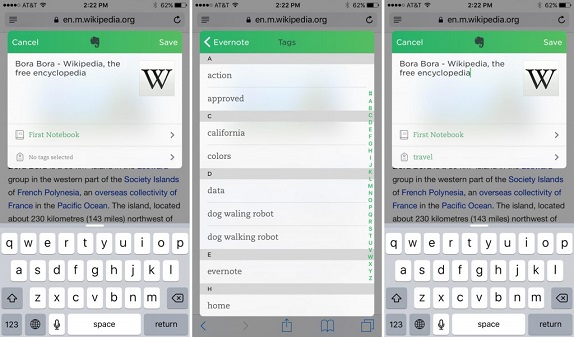 Moreover, the app brings sketching improvements with the addition of right angle recognition. Whenever you draw a right angle, the app can now automatically recognize your sketch and straighten it and you simply have to tap the pen button or the paperclip, then select 'Ink' (pen). The app even enables you to undo the straightened shape and revert back to your original sketch by tapping the undo button (reverse arrow) from the toolbar at the top. Additional improvements to VoiceOver support and sync performance have also been made.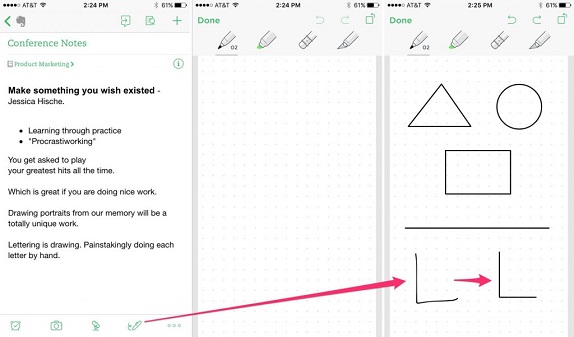 Highlights of Evernote 7.3

• Add tags when using the Clipper extension
• Sign in using 1Password app extension
• Write faster with new Keyboard Shortcuts on iPad
• Sketch quick charts with right angle shape recognition I
Play Link – Evernote