Google has updated Clock app for Android with new features and improvements. The latest update that bumps the app to version 4.3 brings a short and crisp animation to the UI and audio alerts for Android Wear.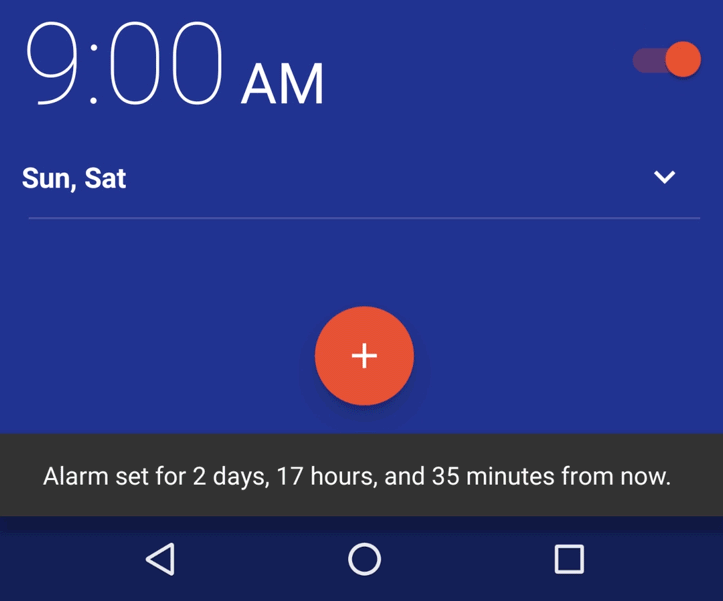 First up, the update adds a new 'snackbar' animation that slides up from the bottom of the app and displays information when you set, delete, or edit alarms. Prior to this update, you could see a simple notification on the screen about the alarm. Although, the animation is nothing major it does add some flair to the app which was plain otherwise. Other additions to the app are a couple of minor UI tweaks and small animations here and there. Secondly, the Clock homescreen widgets for digital as well as analog have also received some improvements. These home screen widgets can now be resized as per your choice.
Furthermore, the latest version adds the ability for users with Android Wear powered smartwatch running Marshmallow, to turn on or off the alarms and the vibrations. Finally, Night Mode will now show up for all pages of the app and not only the clock one. It looks like Google is rolling out the update to users gradually but if you don't want to wait for the update, you can download the apk here.