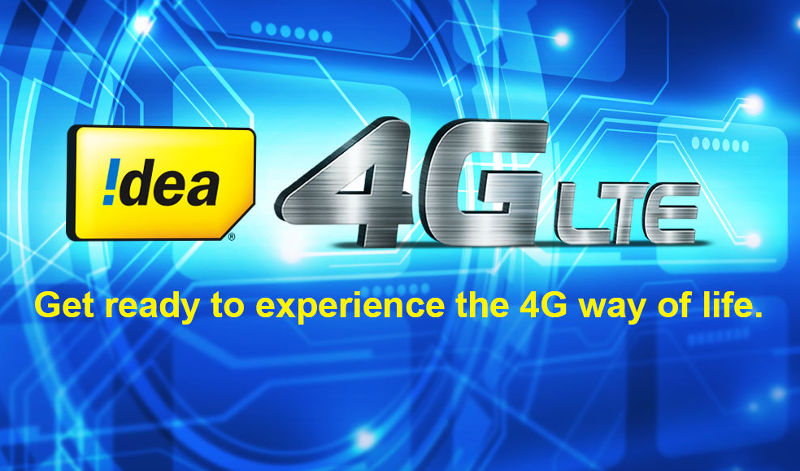 Idea Cellular has launched its 4G LTE services across 12 towns in Orissa, after it launched 4G services in Madhya Pradesh, Chhattisgarh, Haryana and Punjab regions. It launched 4G services across five states in South India – Andhra Pradesh, Karnataka, Kerala, Tamil Nadu and Telangana in December last year.
Idea 4G LTE will be available in 12 major towns in Orissa that includes, Bhubaneswar, Cuttack, Baleswar, Jharsuguda, Jatni, Khurda. 18 major towns including Sambalpur, Brahmapur, Raurkela, Bhadrak, Rajagangpur, Sundargarh will get Idea 4G by 31st March 2016.
Idea acquired 1800 MHz spectrum during the spectrum auctions in February 2014 and March 2015. It already announced its plans to roll out 4G services across its 10 telecom service areas – Maharashtra & Goa, Andhra Pradesh, Madhya Pradesh & Chhattisgarh, Kerala, Punjab and Haryana, Karnataka, Orissa, Tamil Nadu and North East in over 750 large and small towns by the first half of 2016.
Idea customers with 4G devices in these towns can get 4G by upgrading their existing SIM cards to new 4G SIM cards through Idea stores nearby.
Commenting on the expansion of 4G services, Ambrish Jain, deputy managing director, Idea Cellular said:
Starting 23rd December, we have been rapidly expanding our high speed 4G service footprint from 4 to 8 telecom circles now. With revised capex guidance for FY16 at Rs 75 billion we are accelerating our 4G rollout to cover the length and breadth in the 10 telecom circles, including Maharashtra & Goa and North East that are slated for launch before March '16. By June 2016, Idea's 4G footprint will cover 750 cities across 10 telecom circles.