Chinese smartphone shipments grew 3 percent annually to hit a record 438 million units in 2015, according to the latest report from Strategy Analytics. Xiaomi maintained the top spot by shipping 17.5 million smartphones and captured 15 percent market share in China in Q4 2015, up 11 percent annually.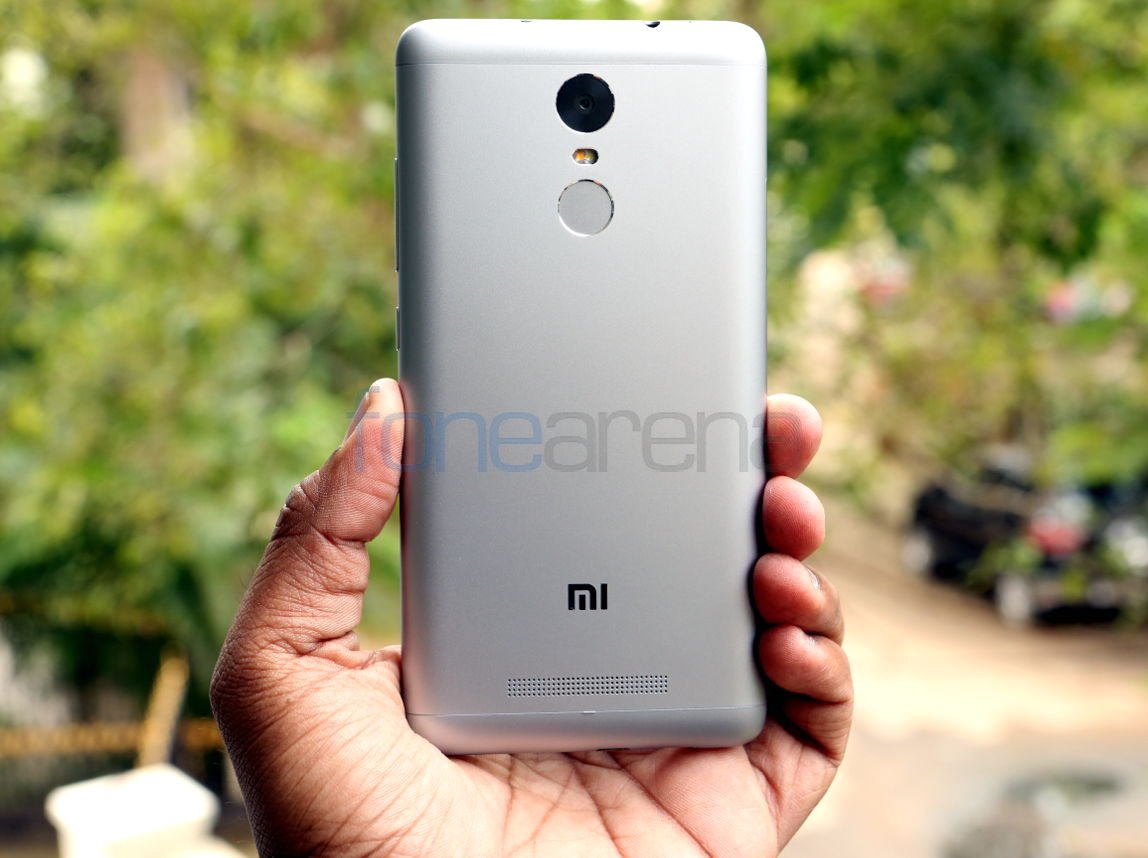 Linda Sui, Director at Strategy Analytics, said that smartphone shipments in China declined 4 percent annually from 123.0 million units in Q4 2014 to 117.9 million in Q4 2015. Sui attributed the slow growth in China smartphone due to market saturation, inventory build and economic headwinds. For the full year, smartphone shipments grew 3 percent annually from 423.6 million units in 2014 to a record 437.8 million in 2015. Huawei shipped 17.9 million smartphones for the number one spot in China in Q4 2015, growing 50 percent annually from 11.9 million units in Q4 2014. The company has been growing rapidly in China due to extensive distribution channels and popular Android models like the Honor 7. However, Huawei's growth is now starting to slow as its annual growth rate of 50 percent declined sequentially from 73 percent in the prior quarter, as several major rivals like Apple and Xiaomi are fighting back. For the full year, Xiaomi shipped 67.5 million smartphones to claim the top position in 2015, just staying ahead of Huawei with 62.2 million units.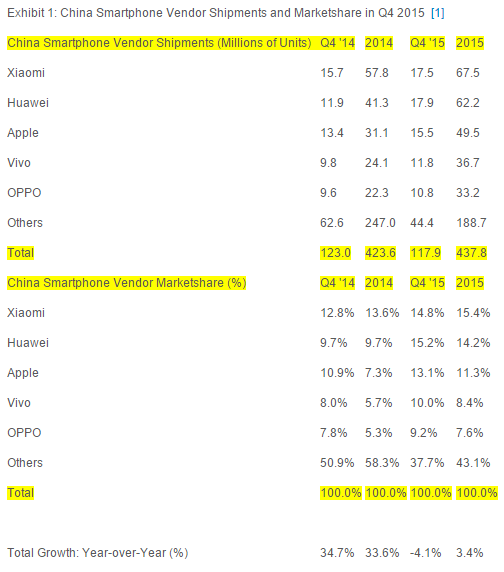 Woody Oh, Director at Strategy Analytics said
"Apple had a strong quarter in China, shipping a record 15.5 million iPhones in Q4 2015. Apple solidified third position in China with 13 percent marketshare, up from 11 percent one year ago. Apple has worked hard to extend its retailer coverage across China, while Apple Music and other localized services have refreshed the iOS ecosystem for Chinese consumers."
Giving further insights about shipment from other Chinese vendor Sui added that Vivo came in fourth with 10 percent smartphone market share during Q4 2015, while its shipment growth rate expanded a healthy 20 percent annually. Meanwhile, OPPO, pushed into the top-five China rankings for the first time ever, with 10.8 million smartphones shipped and 9 percent marketshare in Q4 2015. The success of Vivo and OPPO lies in good hardware designs, robust product quality, strong retailer penetration, and rising brand awareness among mass-market consumers." In a surprise turn of events Samsung did not even made it to the top 5 list owing to a fierce competition from local Chinese vendors.