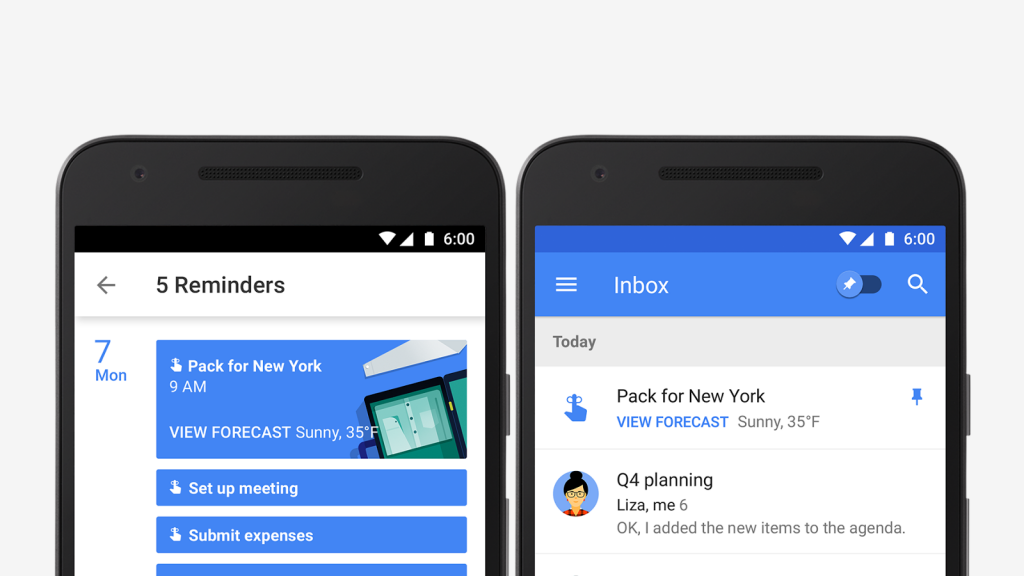 Google has just updated its Google Calendar and the update brings about a Smart Suggestion feature for event tiles, places and people in 30 different languages.
All you have to do is start typing and the Calendar will start giving you suggestions, you can choose to select one or keep typing to refine the suggestions or manually input one fully. You can tap "at" to add the location and tap "with" to add people to the event. Further tapping "on" will allow you to specify the exact date, time and duration of the event.
Below are the list of supported languages:
Arabic (ar), Chinese (Simplified) (zh-CN), Chinese (Traditional) (zh-TW), Dutch (nl), English (UK) (en-GB), French (fr), German (de), Italian (it), Japanese (ja), Korean (ko), Polish (pl), Portuguese (Brazil) (pt-BR), Russian (ru), Spanish (es), Spanish (Latin America) (es-419), Thai (th), Turkish (tr), Bulgarian (bg), Catalan (ca), Croatian (hr), Czech (cs), Danish (da), Farsi (fa), Filipino (fil), Finnish (fi), Greek (el), Hebrew (iw), Hindi (hi), Hungarian (hu), Indonesian (id), Latvian (lv), Lithuanian (lt), Norwegian (Bokmal) (no), Portuguese (Portugal) (pt-PT), Romanian (ro), Serbian (sr), Slovak (sk), Slovenian (sl), Swedish (sv), Ukrainian (uk), Vietnamese (vi)
The update is available for both Android as well as iOs devices and should be available on your device pretty soon. However, since it is a worldwide update, it may take a while before it appears on your particular device.