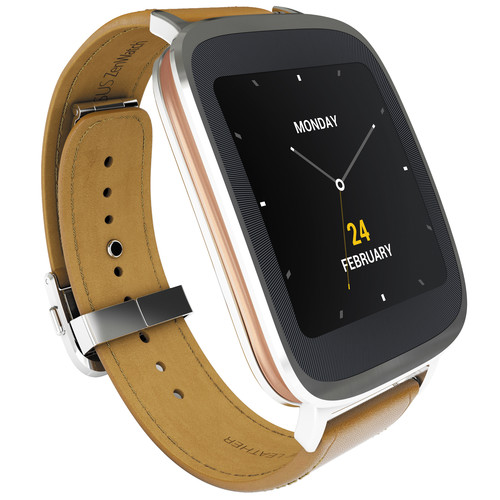 The first generation Asus ZenWatch has just received a price cut in USA and is available at a price of US$ 99 (Around Rs 6,700)
The model available for the above said price is the silver/rose gold variant with a tan strap. The offer is available through B&H online but is currently n back-order due to the high demand. There is no specific shipping date mentioned either.
Other retailers also have the smartwatch listed but at a higher price of US$ 130 (Around Rs 8825). The ZenWatch feature 1.2GHz Snapdragon 400 processor and 512MB of RAM. The important thing to note that while the watch supports Bluetooth 4.0, it doesn't have the necessary hardware for WiFi and as a result, it won't be able to make use of the WiFi features in the new Android Wear updates. The first generation Asus ZenWatch is definitely old but at a rate of US$ 99, it is definitely worth the price.