It's been a while since we last met with you, our loyal readers and we were planning to host an evening for you all. To make this happen, we are teaming up with the like-minded folks from Opera India – one of the popular names helping us surf the World Wide Web.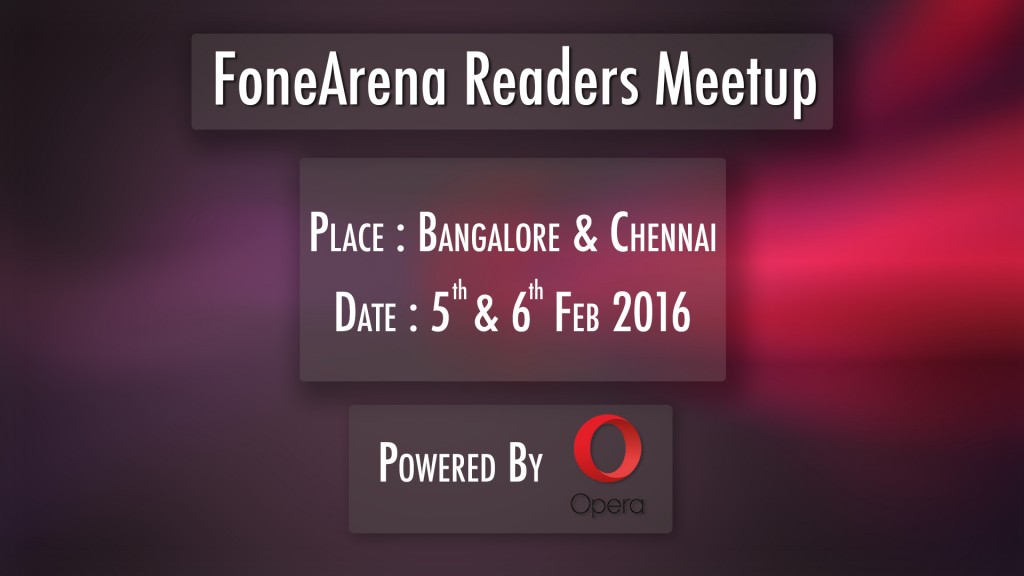 Opera's products such as Opera browsers, Opera TV and Opera Max enable more than 350 million consumers to discover and connect with the content and services in the most efficient manner. Now, we are presenting you a unique opportunity to meet, interact and network with the team behind these revolutionary products. Bruce Lawson, Opera's Deputy Chief Technology Officer will be present at the venue representing the company's senior management team.
Some of the members from the FoneArena team will also be around to interact with you and to answer any tech questions you might have. We will be carry some of the hottest gadgets with us and surely, you can play with them.
That's not it! We will also be giving away some Opera goodies and merchandise! Hi-tea is on us and we promise you that it's going to be a fun evening!
Since our readership is spread throughout the country, we are doing our meet up in more than one location this time. The Bangalore gathering will happen later next week on Friday, the February 5 followed by the meet up in Chennai on Saturday, the February 6. We just can't wait to meet you all!
If you are interested in attending our Bangalore meet up, then go ahead and register yourself for our event in the link below.
CLICK HERE TO RSVP FOR BANGALORE EVENT!
If you can join our Chennai event, please register yourself in the below form and we will get back to you with more details.
CLICK HERE TO RSVP FOR CHENNAI MEET UP!
Note: We have limited space and we can't promise to accommodate everyone. However, we will make sure that folks who RSVP first will get a chance to be a part of our meet-up.