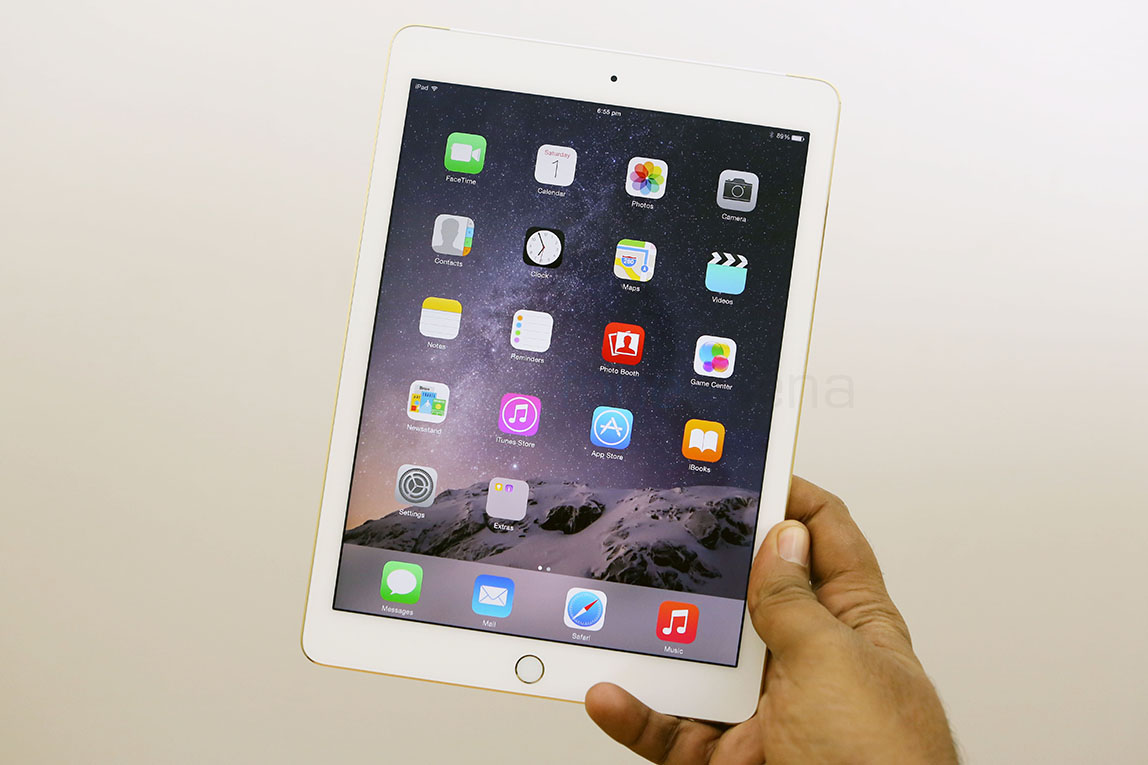 The next iPad Air 3 is likely to be introduced by Apple in March. The new Apple Watch and iPhone 5SE are also expected to be announced at the same event.
The new iPad Air 3 or just iPad Air, whatever Apple chooses to call it should come with the same 9.7″ display and will be the first update to the iPad Air since the 2nd generation came out in October 2014. Last year, Apple choose to concentrate on the iPad Mini and also introduced the iPad Pro.
The 3rd generation iPad Air is expected to get a rear LED flash for the main camera as well as more speakers to improve the audio quality and bring it closer to the iPad Pro experience. Rumours also indicate that Apple has been testing panels that are compatible with the Apple Pencil. Whether they will include it in the final release or not is still not certain but the feature will definitely be useful to some who want the benefits of Apple Pencil in a smaller form factor.
Apple has apparently faced a significant drop in iPad sales of 25% YoY mostly owing to the lack of an updated iPad Air model. Alongside the iPad Air, Apple might also reveal the new 4 inch low cost iPhone 5SE which will come bundled with a faster A9 processor, M9 chip, always-on Siri, more storage and updated cameras. It will also be able to take live photos and will support NFC for Apple Pay. The design of the iPhone 5SE will be based on the iPhone 5S but the sharp chamfered edges will be replaced by the smooth curved from the current 6/6s models.
The update for the Apple Watch will be more about the accessories as they will bring about new colours for the rubber sports band, Hermes bands and also will see the introduction of a black Milanese Loop band. There will also be a new band made out of a new material. They will also launch iOS 9.3 with the iPad Air 3 and iPhone 5SE as well as WatchOS 2.2 for the Apple Watch.