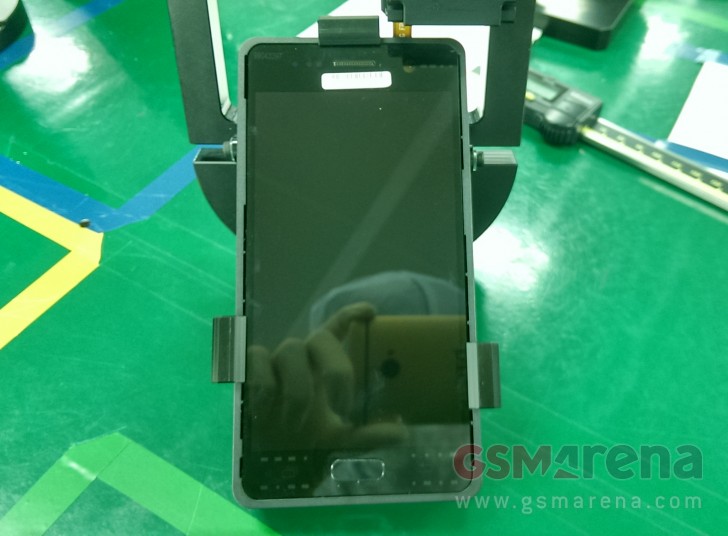 The Samsung Galaxy S7 and its various versions are now less than a month away from announcement that is scheduled to take place during MWC in Barcelona next month. Now, we have the leaked photos of the front camera units as well as a display unit for the SM-G930F.
The G930 is the model number for the regular Galaxy S7 variant while the F is the region specific number. Based on your region, you will get a different letter for your region and you will also get a different processor. That is either an Exynos 8890 or a Snapdragon 820 processor.
The shot of the phone from front shows the smartphone in a casing which has been done to mask its design. But judging by the home button logo placement etc, you can pretty much tell that it is a Samsung phone. The home button seems more or less like the current S6 or Note5 lineup and not much thinner like previous renders had depicted. We aren't sure if this will change in the final version or not though.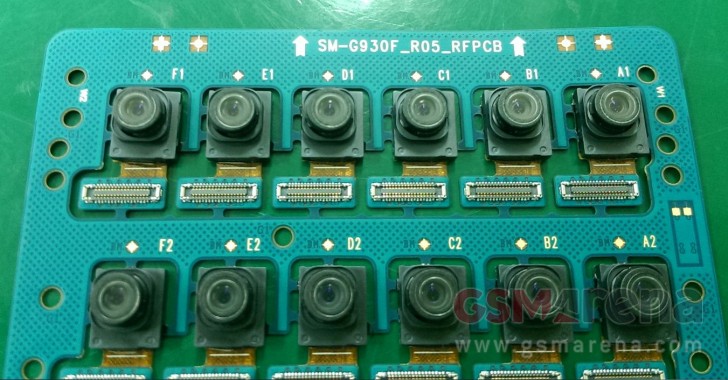 The phone does seem to be quite squarish in terms of shape unlike the renders that leaked. In fact, it looks more like the Galaxy S II but that is probably due to the casing that has been fitted on it. The front camera unit for the S7 has a connector that is offset towards one side compared to the centred connector used on the Galaxy S6.