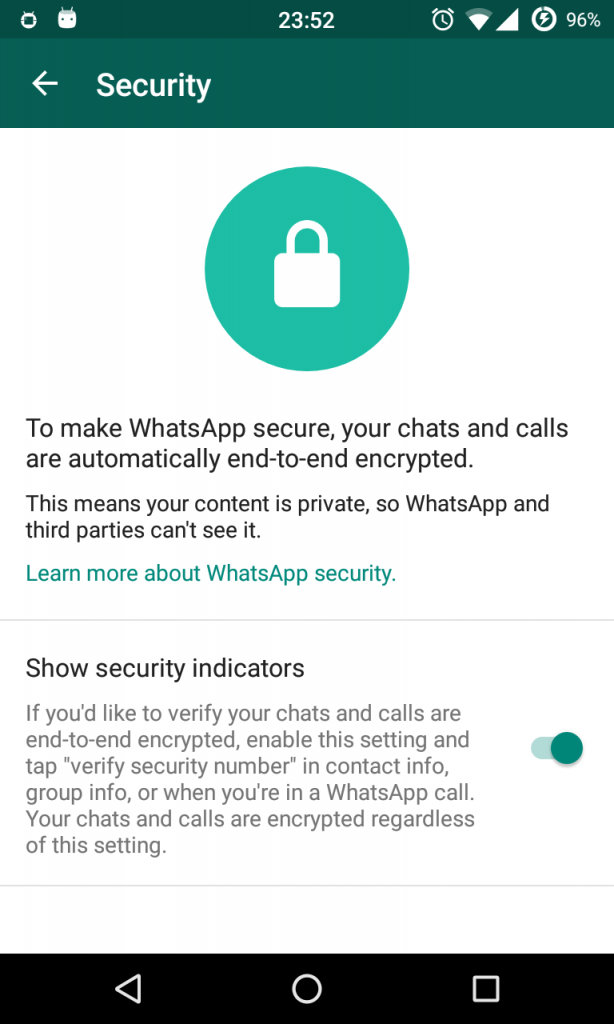 It has been rumoured for a while that Whatsapp is working on an end-to-end encryption solution for its IM on the Android platform. A new screenshot shows a beta version which shows the security screen and proves that such a feature is in the works.
According to a Google+ user, he was able to find the security settings in his Beta version of Whatsapp version 2.12.413 thanks to root access. As of now, the feature is available to users only on the Beta version and only if you have root access. However, you will soon be able to get the feature on non-rooted phones as well once the update is rolled out officially.
The settings screen states that all messages are encrypted from end-to-end by default however, users can choose to enable security indicators for chats and calls in order to verify that whatever information they communicate is protected. This means that Whatapp and 3rd parties wont be able to see the information you send across. We aren't sure just when this update will roll out of beta and into the hands of the public but the sooner the better.