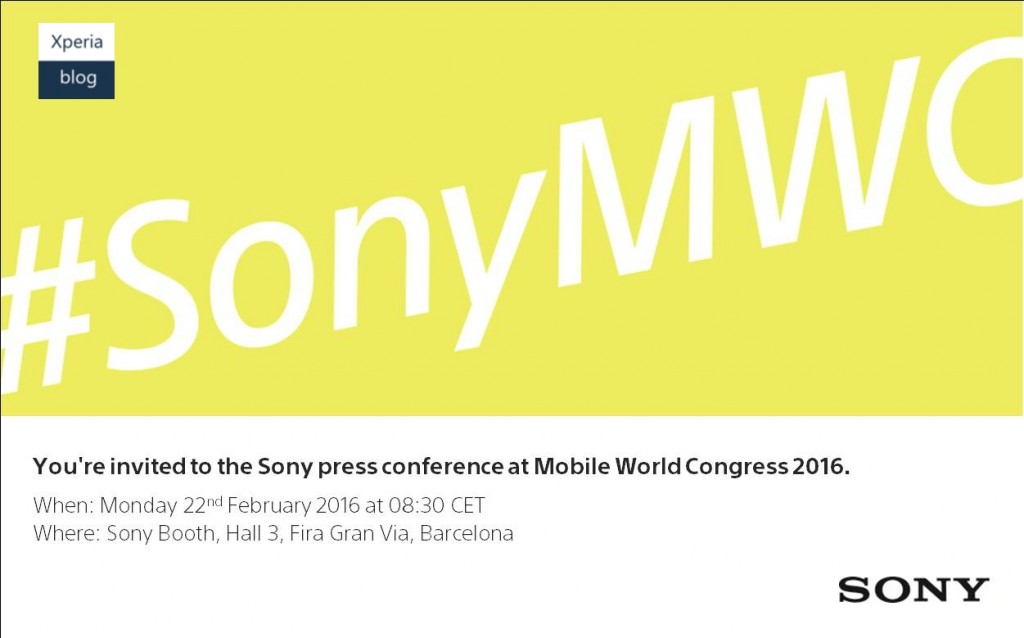 Sony has just sent out invites to the press for an event that is happening next month in Barcelona, Spain. The event will take place on February 22nd on the first day of MWC (Mobile World Congress) 2016.
The conference takes place at 07 30 AM GMT / 08 30 AM CET. The event will take place within Fira Gran Via which is the main venue for MWC.
The invite doesn't offer any teasers for upcoming devices nor does it say what devices will be coming. We could expect a brand new smartphone and/or a new tablet as well. Last time, Sony gave us the M4 Aqua as it skipped announcing the successor of the Z3 at the time. Instead, they announced the Z3+/Z4 later on at a separate event. Perhaps we could expect an update or successor to the Z5 lineup or perhaps we'll see something else. We'll have to wait and see.