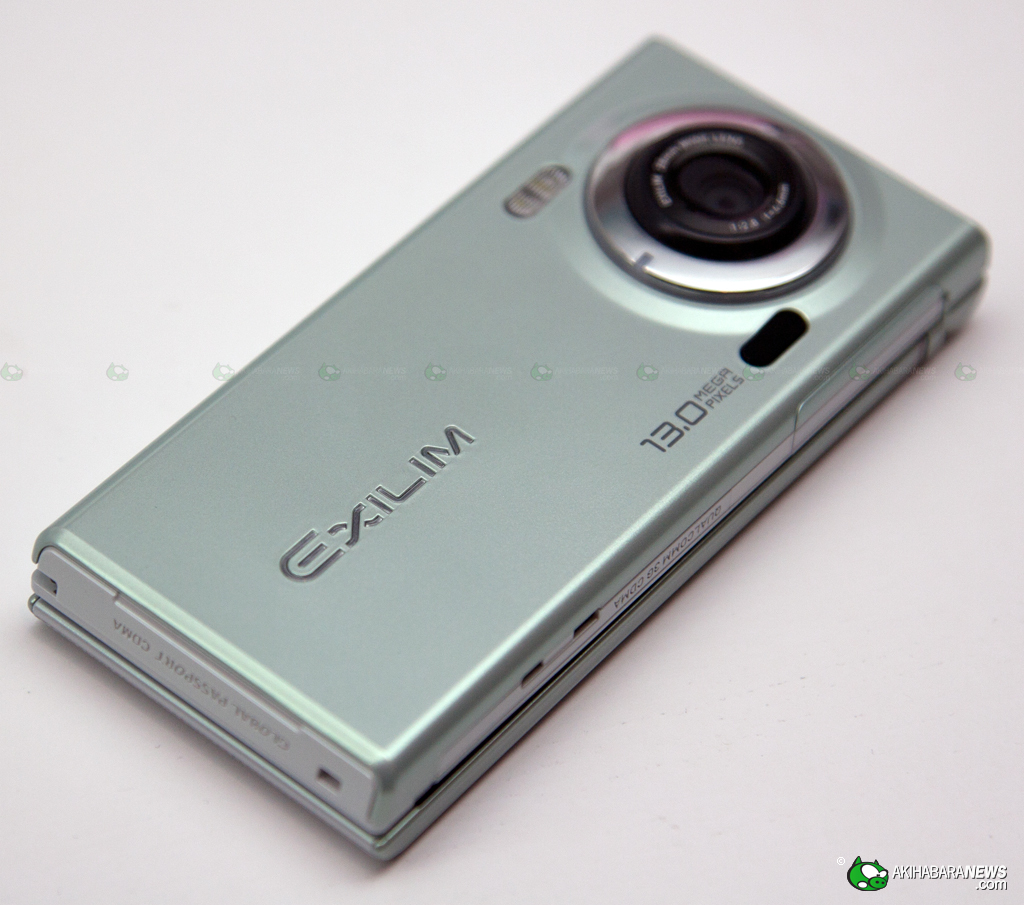 That's right guys, you read the title correctly. This is the Casio Exilim CA005, a 13 Megapixel camera phone from Casio.
The phone was announced just today by AU KDDI and there is already a hands on preview of the phone. The phone uses Casio's EXILIM technology used in digital cameras.
The CA005 has a 12.95 Megapixel Camera with CMOS Sensor, 3x Digital Zoom, Auto Best Shot, Burst Mode and Smile Detection. The phone also features:
3.2″ IPS Screen with VGA (640*480 pixels) Resolution
1Seg TV Tuner
GPS, Bluetooth
micro-SD Card Slot Supporting Cards upto 16GB
Another cool aspect of the phone is that it is waterproof. The phone is also available in Silver, White, Black and Pink colours.