Cyanogen has started rolling out a new update that features a Cortana integration. The new 12.1.1 version of the OS that comes with Microsoft's digital voice assistant is now coming to OnePlus One smartphones.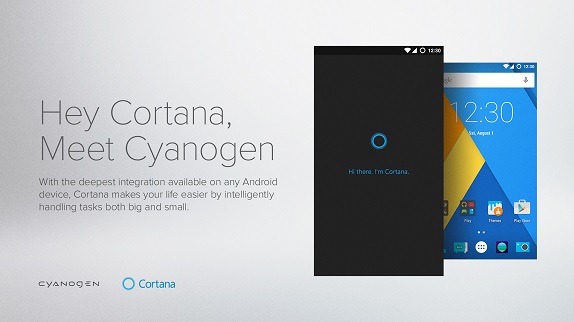 Cortana's voice command capability has been deeply integrated into the Cyanogen. OnePlus users can say 'Hey Cortana' to get their things done like setting an alarm, scheduling meetings, calling and texting friends and so on. Users can even turn on and off network data with voice commands. Cyanogen said that as this is an initial release, Cortana will be available for Cyanogen OS 12.1.1 only in the U.S.  In early 2016, Cortana will be rolled out to other Cyanogen OS powered devices with more functionality.
Although, you don't need a Windows 10 PC to get Cortana on Cyanogen OS, Microsoft says that the experience is best when paired with a Windows 10 device. Microsoft had officially launched Cortana for Android and iOS in December this year but it soon killed the 'Hey Cortana' functionality on Android due to issues.