Earlier this year we had seen Samsung filing patent applications for foldable displays and now one more such patent has surfaced from the company that hints at a foldable smartphone.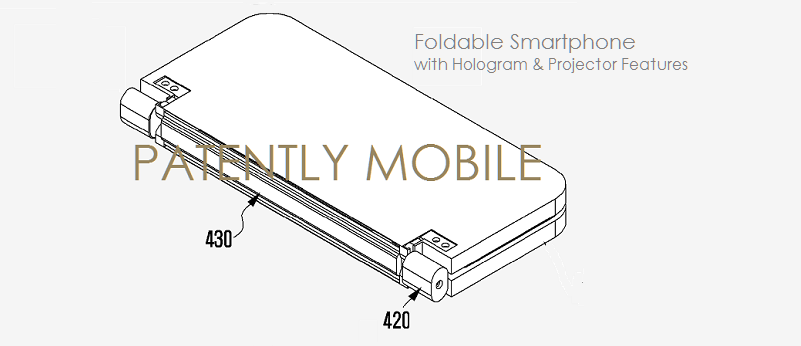 The patent was filed in June this year by Samsung but was recently published by the United States Patent and Trademark Office. This is the same time when the foldable display patent had surfaced that was believed to be used on Galaxy Note devices. The patent diagrams show that along with having the ability to fold, the smartphone will also sport a projector that could display stereoscopic image (3D image) on air. The patent highlights that a hinge present on the phone will support bending the display in half when the smartphone is closed or folded. It looks like Samsung could use interactive app icons on the edge of the display when the device is closed.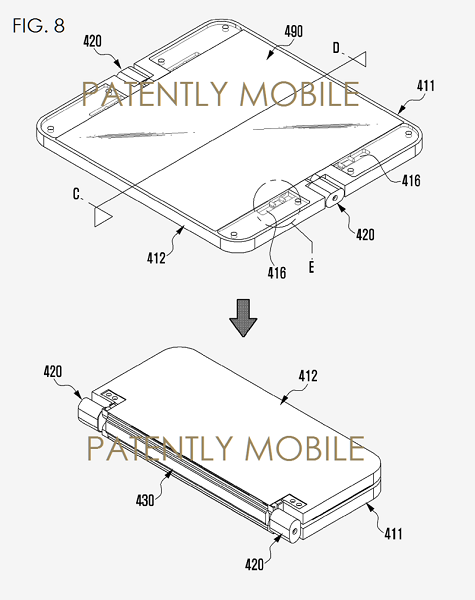 In December, a bunch of patents from Samsung had revealed new smartphone form factors with flexible displays. A report in March had also hinted that Samsung could release foldable smartphones by 2016. It must be noted that these are only patent filings and nothing is official yet.