Worldwide wearables markets will see continued growth as second- and third-generation iterations reach the market, according a latest forecast from IDC. The research firm stated that the worldwide wearable device market that includes smartwatches and fitness trackers, will reach a total of 111.1 million units in 2016, up a strong 44.4% from the 80 million units expected to ship shipped in 2015.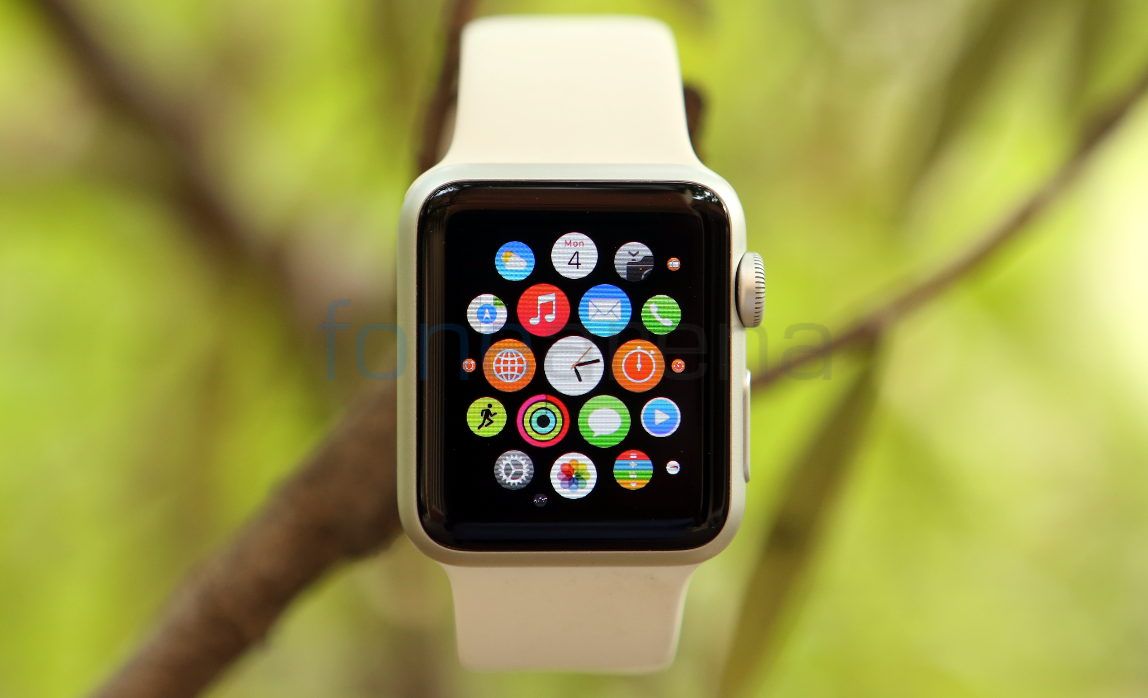 Total shipments will reach 214.6 million units, resulting in a five-year compound annual growth rate (CAGR) of 28% by 2019, said the report. One of the most popular types of wearables will be smartwatches, reaching a total of 34.3 million units shipped in 2016, up from the 21.3 million units expected to ship in 2015. The shipment by 2019 will reach 88.3 million units, resulting in a five-year CAGR of 42.8%.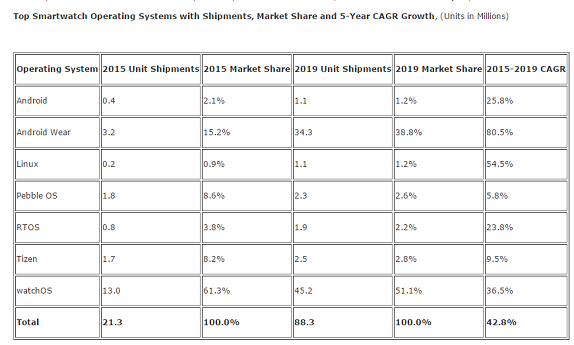 "In a short amount of time, smartwatches have evolved from being extensions of the smartphone to wearable computers capable of communications, notifications, applications, and numerous other functionalities. The smartwatch we have today will look nothing like the smartwatch we will see in the future. Cellular connectivity, health sensors, not to mention the explosive third-party application market all stand to change the game and will raise both the appeal and value of the market going forward."

said Ramon Llamas , Research Manager for IDC's Wearables team.
IDC estimates Apple's smartwatch market share in 2015 at 61.3% while Google's Android Wear platform comes in second at 15.2%. At 8.6%, Pebble falls third in the line. Shipment estimates are 13 million, 3.2 million, and 1.8 million, respectively. Over the next three years, IDC expects Apple to hold on to the top spot. The research firm forecasts that in 2019, Apple Watch shipments will hit 45.2 million while Android Wear will reach 34.3 million, and Samsung's Tizen smartwatch line reaching 2.5 million devices. Those shipment numbers translate to a market share of 51.1%, 38.8%, and 2.8% respectively. Smartwatch maker Pebble is expected to ship 2.3 million devices in 2019, with 2.6% market share.