Peel has revamped its mobile app in order to make navigation easy at the time of streaming. The new Peel Smart Remote will offer access to popular streaming services such as YouTube alongside control and discovery of what's currently airing live on a user's TV.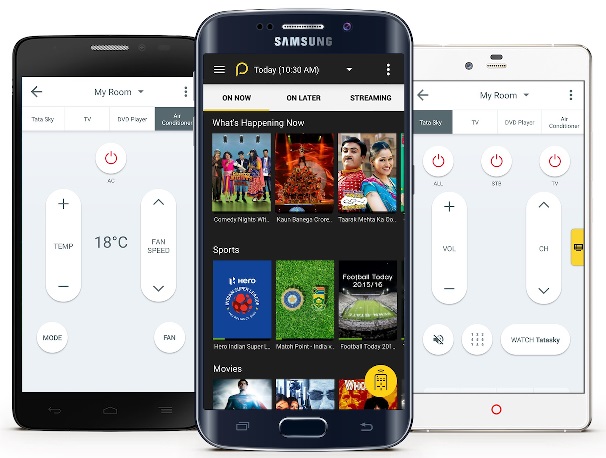 With the updated app, Peel gets Indian TV shows and movies on YouTube while more streaming video providers will be added soon. Peel's streaming service will launch with access to 45 popular CatchUp TV series in a variety of regional languages including Hindi, Telugu, Tamil, etc. Hundreds of movies in multiple Indian languages will also be available, as well as news channels in five different languages. The Peel app will also include Videos of the Day in a range of categories such as travel, humor and others along with music and movie soundtrack videos.
"We are negotiating with other top streaming video providers to expand our content offering. Our goal is to be the premiere platform to discover and enjoy video entertainment."

said Kishore Poreddy, Head of Peel India.
The redesigned Peel app lets users easily discover a show or movie whether it is available to watch on live TV or one of their streaming services. It will highlight content available from streaming apps already on their phone alongside programming available on their TV. Users can also search for a particular show or movie to find where it is available to watch. The app allows you to simply tap on the image for a streamed show or movie they want to watch and it will launch the video in the corresponding streaming app. They can then choose to enjoy it on their phone or cast it to their TV screen if they have a casting device.
Peel plans to offer features such as recommendations based on users' past TV viewing behavior and the ability to search both streaming content libraries and live TV schedules in a single search tool.  Available for iOS and Android, the app has over 135 million registered users globally who generate 10 billion remote control commands monthly. The Peel Smart Remote comes preloaded on phones from several Indian distributors, including Karbonn, Xolo, Gionee, Panasonic and Celkon.
In addition to controlling their TV, set-top box, and air conditioners, Peel also works with Apple TV or Roku streaming devices with the universal remote app. It has aggregated remote commands for tens of thousands of devices, and TV programming guides for 110 countries. Peel works with all popular brands of TVs present in India along with 600 set-top boxes.