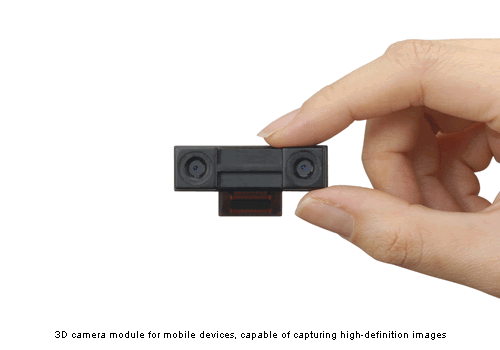 Sharp has developed the world's first 3D HD camera module capable of recording 720p HD 3D videos. It is scheduled for mass production in 2010 itself!
3D images are composed of two views taken using two cameras that simultaneously capture separate images for the right and left eyes. Consequently, a 3D camera requires peripheral circuitry to apply image processing to the two images, for example, to adjust color or to correct positioning between the images from the two cameras.
The camera module made by Sharp, processes image data output by the left and right cameras, including Color Synchronizing Processing to adjust color and brightness, Timing Synchronizing Processing to synchronize the timing of the video signals, and Optical Axis Control Processing to correct positioning.