Ola, Didi Kuaidi, Lyft and GrabTaxi have teamed up to create a global ridesharing partnership. The four major regional taxi aggregators have formed an alliance in order to offer seamless coverage for travelers in India, China, Southeast Asia and the US.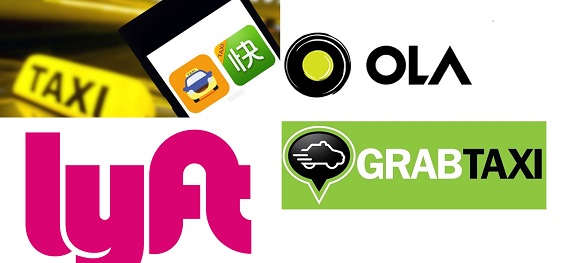 The companies will work together on technology and services under this partnership. As a result of the collaboration, customers of each company will be able to use their local apps for local transportation when they travel to the other countries with other aggregators. This will allow international travelers to seamlessly access local on-demand rides by using the same application they use at home. The new service under this partnership will kick start in Q1 2016. All the four companies say that each country will handle "mapping, routing and payments through a secure API." This is an extension of the strategic partnership between Lyft (total funding $1.01 bn) and Didi Kuaidi, earlier in September. Together, these companies would cover nearly 50 per cent of the world's population.
GrabTaxi has 95 percent of the market share in Southeast Asia when it comes to third-party taxi hailing. It handles 1.5 million bookings daily across six countries. Didi Kuaidi offers services in 360 Chinese cities and is Uber's biggest rival in China. Ola is available in 102 cities within India and has more than 350,000 vehicles registered on its platform handling over 1 million bookings a day. Last month, Ola secured $500 million in Series F funding, which now values it at over $5 billion. All the four taxi aggregators have raised more than $7 billion collectively.
The alliance between the top four taxi aggregators is going to create some waves in the online taxi hailing market. The news about the collaboration comes at the same time when Uber has raised $2.1 billion in fuding, valuing it at $62.5 billion.