Google has launched Cardboard Camera app for Android that will allow you to turn your phone into a 3D virtual reality camera. Available on the Play Store, the app lets you create VR-style photographs.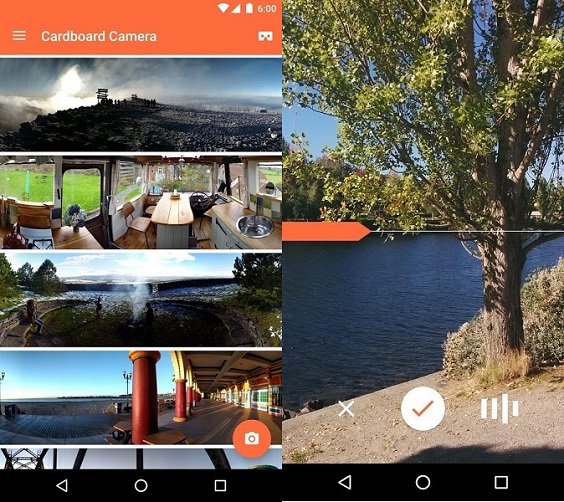 In order to get a VR style photo, you will have to move your phone around in a spherical pattern to capture the entire surrounding landscape. After capturing the photo, you can place your phone inside a Google Cardboard viewer and view the images that also include movement and sound. In Cardboard mode, you can look at the specific 3D panorama you want to view and then use the button to select it. The Cardboard Camera app is similar to how the Photo Sphere feature in Google Camera app.
"VR photos are three-dimensional panoramas, with slightly different views for each eye, so near things look near and far things look far. You can look around to explore the image in all directions, and even record sound with your photo to hear the moment exactly as it happened."

posted Carlos Hernandez, Software Engineer, Cardboard Camera in a post.
Play Link – Cardboard Camera app