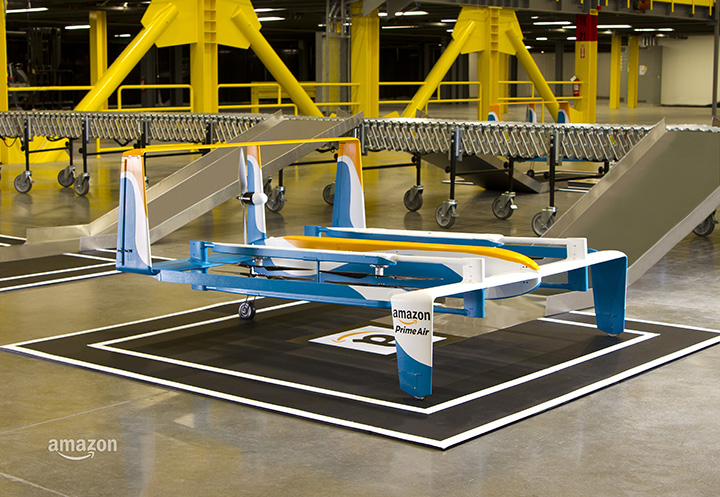 Amazon had announced drone delivery back in 2013 however things were quite skeptical back then. Now, Amazon has announced the Prime Air drone delivery service and even shared a video of it in action.
As most of you may know, Jeremy Clarkson and his colleagues from Top Gear have teamed up with Amazon to come up with a new car show. In the video below, he introduces us to the whole concept.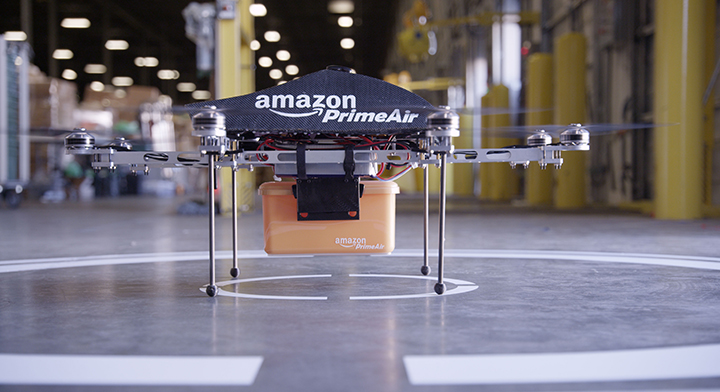 Amazon promises a delivery of a product in 30 minutes or less. The new drone looks very different from the initial drone design that they had teased in 2013 (pictured above). The one from 2013 seemed more like a DIY solution while the newer 2015 drone seems more streamlined and professional. What is most important perhaps is the fact that packages now have a dedicated compartment now rather than being shown to the outside world.
The video states that the drone first flies upwards to around 400 feet then flies horizontally. It has a range of 15 miles from the warehouse and can sense any objects in its way and take necessary steps to avoid collisions. The drone would land in front of your house on an empty area and would push out the package and then return to the warehouse. There would be different drones that are meant to travel different distances or in different environments.The idea of getting a product delivered in 30 minutes or less regardless of the traffic conditions is huge even though there maybe limitations caused due to the weather for example.
However, we aren't sure just when we will see these drones flying about as Amazon haven't revealed an exact date as such. All we can say is that it will come in the near future and it should start off in the USA. Of course, this would be a premium service with possible discounts or exemptions for Amazon Prime members but the exact cost remains to be seen.