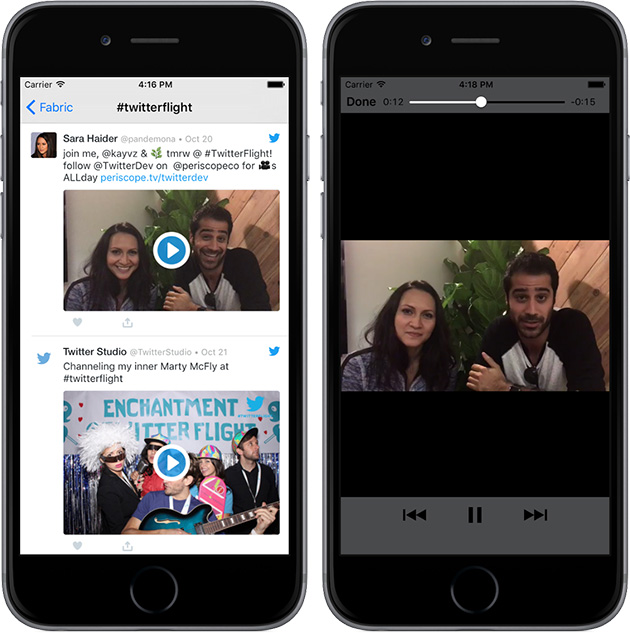 Twitter has announced native video support for Twitter Kit. This means that users will be able to enjoy Twitter videos and GIFs without having to leave their app or launch the Twitter app.
Users of iOS devices can view full screen videos hosted on Twitter directly from the app they are using starting from today. This feature will work as long as the app you are using has the latest version of Twitter Kit and your device is running iOS 8 or higher.
The feature isn't yet live for Android users but Twitter promises that they are working on it and will release it very soon.