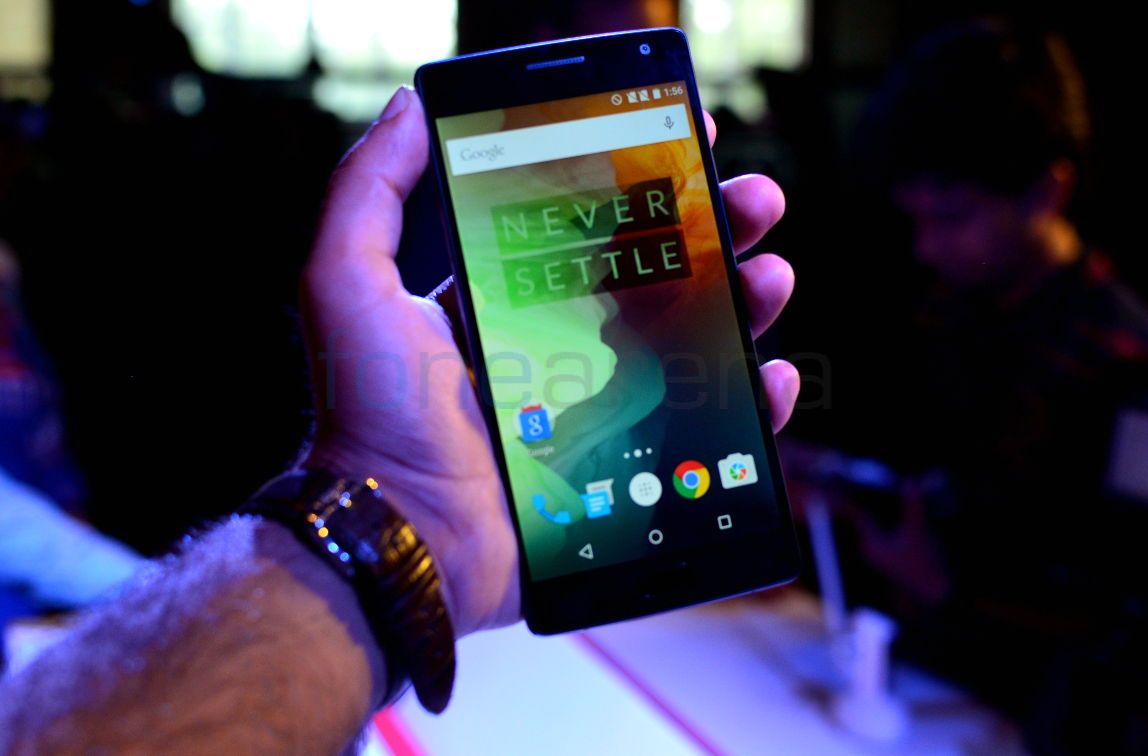 OnePlus held its first open sale for the OnePlus 2 smartphone in India on October 12th, later it extended the sale by day. Today the company has announced that it will bring back the smartphone on open sale from tomorrow, which will last for three days. The OnePlus 2 went on sale in India back in August for Rs. 24,999 and is currently available for purchase only with invites on Amazon. It recently announced that it will release Android 6.0 (Marshmallow) update for the smartphone soon.
An Open sale lets you purchase the OnePlus 2 smartphone without any invite, so if you are waiting to get the smartphone, this is the time to grab one. The OnePlus 2 open sale in India happens between midnight 12 AM from November 25 and ends on November 27 at 11:59 PM on Amazon.in. You can purchase only one unit for an Amazon account, said the company.
At the OnePlus X launch event last month the company said that it will begin open sales for the smartphone from December. You just need to wait for few more weeks for the OnePlus X open sale, if you are planning to buy it.
[HTML1]
OnePlus is also holding open sales for global customers from November 27th, Black Friday, till November 30th.