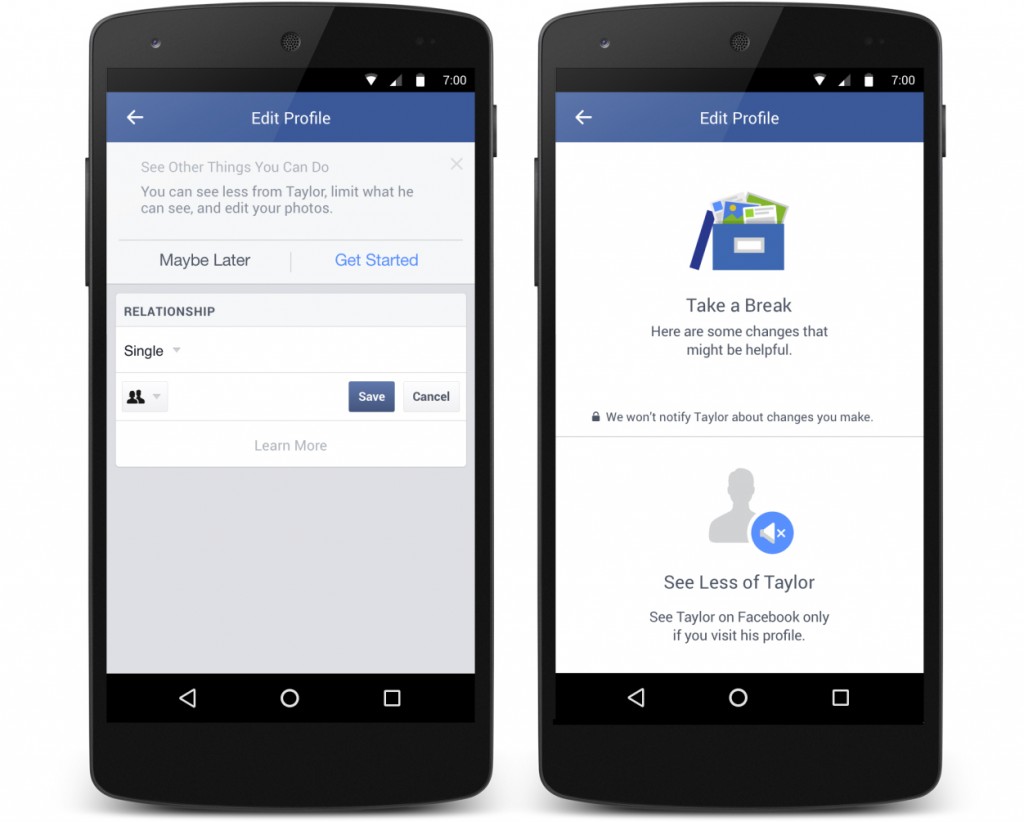 Facebook has probably become one of the most important places where people share their life experiences, photos and much more. This includes relationships. If and when you happen to breakup, chances are that you would want to get off Facebook to keep a low profile for a while. Now, Facebook says that you don't have to.
If you have been the victim of a breakup and want to avoid receiving updates from or about your ex, then Facebook is willing to help. Facebook is trying new tools to help people who change their relationship status to single.
You will be able to avoid updates of and from your ex without having to unfriend them and make it awkward. You can further choose to filter the limitation based on what you wish to see and not to see. You can even choose who gets to see old photos of you two together and can even un-tag yourself from those posts or photos.
As of now, these tools will be available for users in USA over the Facebook mobile app. Based on the feedback and information Facebook collects, they will roll out changes, updates and will introduce the feature to more regions.