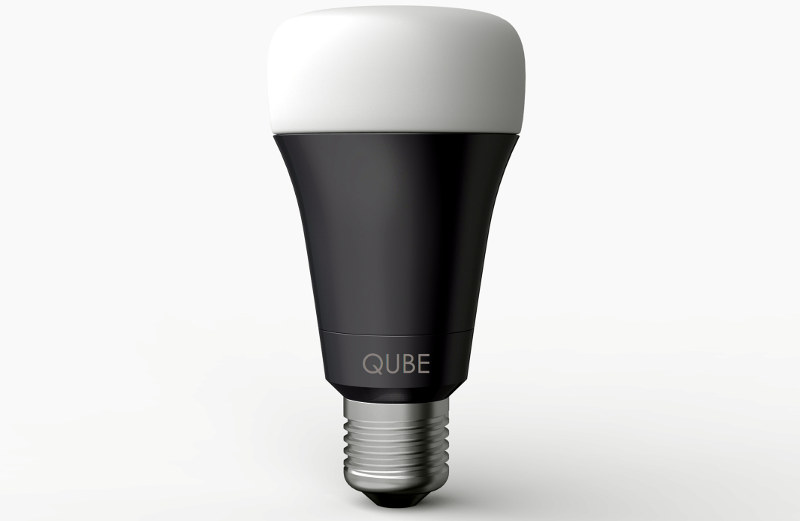 Qube, a subsidiary of Innova Technology, which is backed by Red Dot Ventures has introduced Qube smart light bulb on Indiegogo. It has built-in Wi-Fi and Bluetooth 4.1 Low Energy (BLE) that lets you control it using iOS and Android devices and wearables.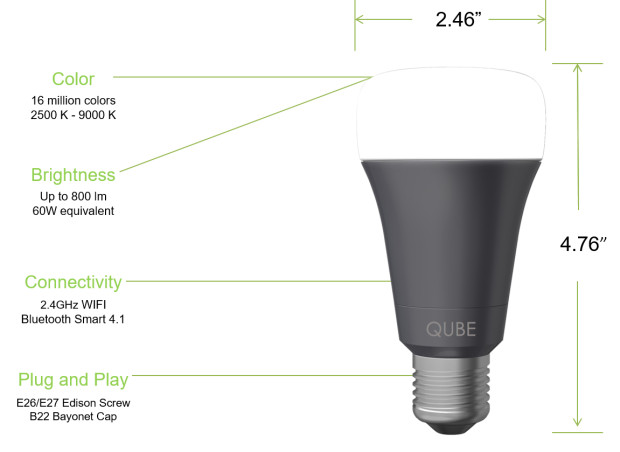 You can select appropriate mood for the occasion, can be set up to wake you gently when the alarm clock goes off or even remind you to bring an umbrella if the weather changes. The Qube app can also send notifications when bulbs are left on and no one is home, said the company.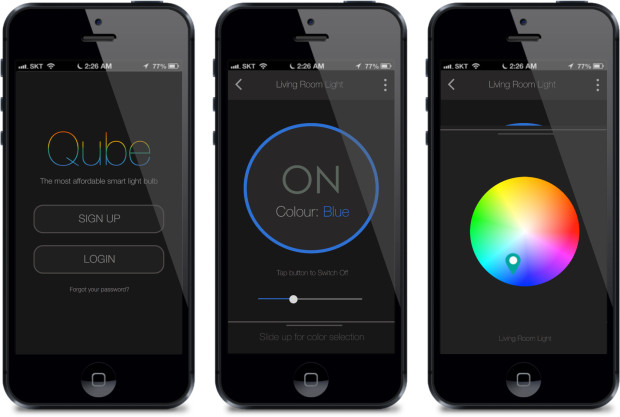 Features of Qube Smart Bulb

Qube Sense: Customize the right lighting combination whenever you enter a room. Qube Sense tracks your location (with room-level accuracy) within your house through your BLE supported mobile phone or any Bluetooth Smart devices that you carry (e.g. Fitbit, Jawbone) and creates location-based automation triggers when it detects your presence.
Qube Notifications: Customizes your light settings to notify you whenever you receive a message or phone call. Qube also integrates with IFTTT and allows you to create automation commands for any 3rd party apps or devices with room level positioning.
Qube Moods: Select a range of preset Qube moods – including Sunset mood, Reading mood, or Party mood. Or customize your lighting moods to suit your needs with a full spectrum of 16 million different hues.
Qube Schedules: Schedule your lights as you see fit. Or use Qube alongside your alarm to wake up gently with your lights gradually adapting and mimicking the rays of the rising sun.
Qube Remote: Control your lights from anywhere at any time
Qube Security: Let Qube safeguard your home while you are away on vacation by mimicking your presence within the house.
Qube Energy: Go green with Qube as it tracks and analyzes usage to highlight possible energy saving measures and eliminate unnecessary electrical waste. Users can save on their electricity bill each month as Qube assists with home automation and dims or turns off your lights when it detects that no one is in the house
The Qube Smart Bulb is now available for pre-order on Indiegogo and priced at $16 (Rs. 1060 approximately) for early adopters. After that it will be available for $19 (Rs. 1260 approximately) . First units are expected to ship in April 2016.