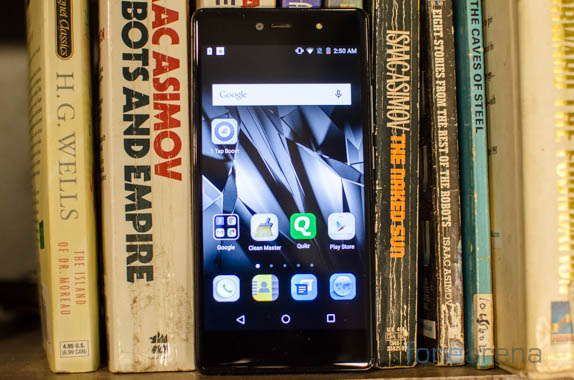 Once again, Micromax is back with a flagship handset part of it's Canvas series of phones. A beautifully curved front glass and leather touch back greet you as you pick up the phone. First appearances indeed make this appear as a far higher end handset than we're used to from the company. Appearances however can be quite deceptive so read on as we take a deeper look at what makes the Micromax Canvas 5 tick in our full review.
Micromax Canvas 5 specifications
5.2-inch (1920 x 1080 pixels) IPS full lamination display with 2.5D arc glass, Corning Gorilla Glass 3 protection, 424ppi, 450 nits brightness
1.3GHz Octa-Core 64-bit MediaTek MT6753 processor with 450MHz Mali-T720 GPU
3GB DDR3 RAM, 16GB internal memory, expandable memory up to 64GB with microSD
Dual micro SIM (4G + 2G)
Android 5.1 (Lollipop), upgradable to Android 6.0 (Marshmallow)
13MP rear camera with LED Flash, Samsung 3M2 sensor, PDAF
5MP front-facing camera with Flash
Dimensions: 148 x 73.6 x 8.5 mm; Weight: 143g
4G LTE / 3G HSPA+, 802.11 b/g/n, Bluetooth 4.0, GPS
2900mAh battery with up to 10 hours of talk time and up to 275h of standby time
Design
Pick up the phone and you see the 2.5D glass front beautifully curve around the edges and seamlessly meld into the shell of the phone as it gently tapers over to the back leading to a soft touch leather like material. Indeed, the full front glass finish acts as a statement piece and completely hides the display when it is switched off. Hiding behind the inky blackness is a tack sharp 5.2 inch display. The phone lacks any capacitive controls and opts for on screen controls which maximize screen real estate.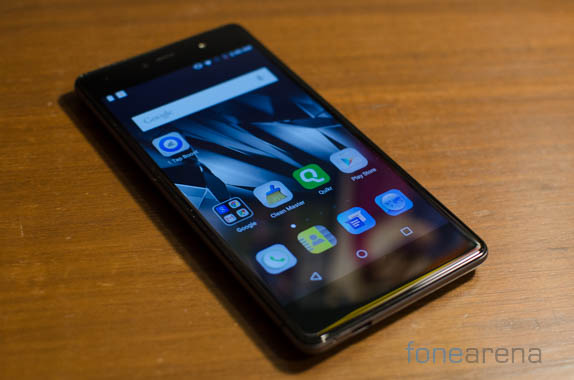 Up above the display you will find usual range of sensors including the proximity sensor. There is also 5 megapixel front camera paired with a front facing flash. Over on the right hand side lies the volume rocker and the power button below it. The buttons lack significant depth and offer very mushy tactile feedback. As you would expect the audio jack and micro USB port lie at the top and bottom respectively.
Flip the phone over and you will notice leather like material that clads the plastic rear panel. This panel is removable but unfortunately the battery is not. The material offers good resistance and makes the phone grippy to hold. Micromax hasn't used very high quality material and so we are a bit concerned about how the material will fair with long term usage. In laid towards the top is a shiny Micromax logo and towards it's left lies the camera module.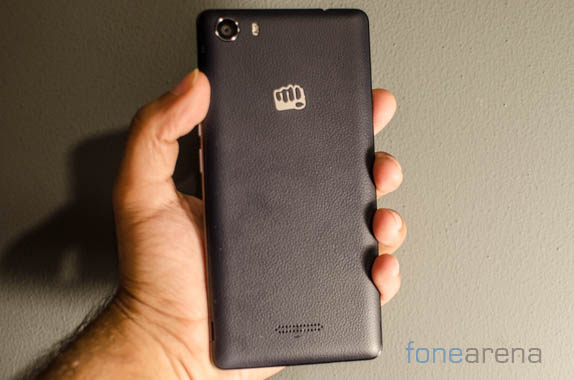 Software
In terms of software, the Micromax Canvas 5 is running Android 5.1 with a custom interface layer. For the most part there is nothing surprising here. The phone drops the app drawer hierarchy of stock Android for a single layer. This means that all your app icons will be placed directly on the home screen.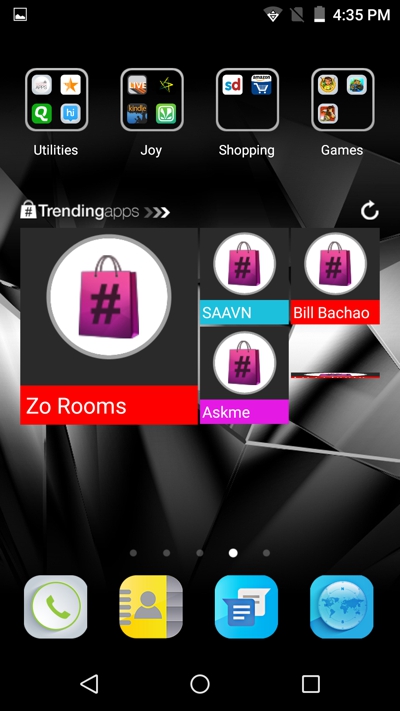 We're not quite fond of this iPhone like interface paradigm and have voiced our concern about this over multiple reviews. That said, this is quite a personal take and you can of course install a third party launcher to tweak the experience.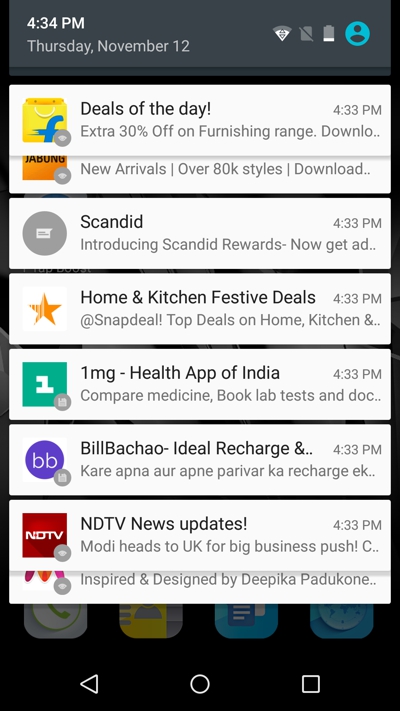 The rest of the experience is a standard affair all the way from the lockscreen to the notification panel and the settings menu as well. A regular experience except for one issue and unfortunately a big one at that. The phone ships with an immense amount of bloat. We counted as many as 20 applications pre-installed which not just chomp on valuable built in storage but also eat up system resources. Connect the phone to the internet for the first time and you get bombarded by a few dozen notifications from all the preinstalled apps. While you can uninstall a majority of these apps, we're still not inclined to excuse Micromax for this.
Performance
Like most other mid range handsets, we've come to a point where general performance is satisfactory across the board. The Micromax Canvas 5 too lives up to that reputation and leaves no reason to be discontent with day to day usability. The phone has a 1.3GHz Octa-Core 64-bit MediaTek MT6753 processor paired with a 450MHz Mali-T720 GPU. There's also 3GB of DDR3 RAM thrown in for good measure that guarantees that multitasking isn't something you'll have reason to be concerned about. Gaming on the handset is good enough for the most part, we did notice a few dropped frames here and there when on-screen animation got hectic in games like Dead Trigger but not enough to be a deal breaker. Indeed, this performance is very similar to most of the competition that packs specs that are similar or even identical. Software optimization too makes a difference to a degree and we've included synthetic benchmarks below that show how similarly specced devices can have mildly differing scores.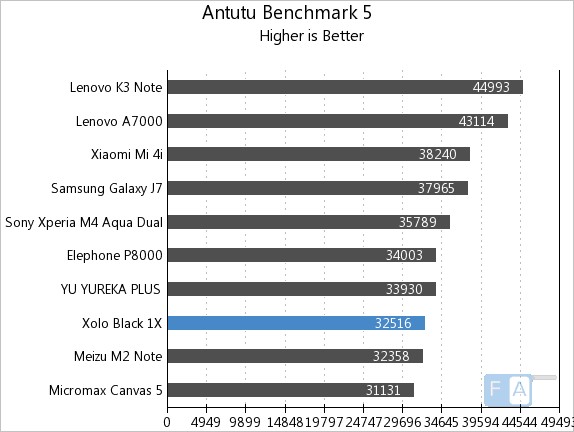 In the AnTuTu benchmark which is an all encompassing benchmark, the Canvas 5 scores 31131 points placing it towards the bottom end of the spectrum.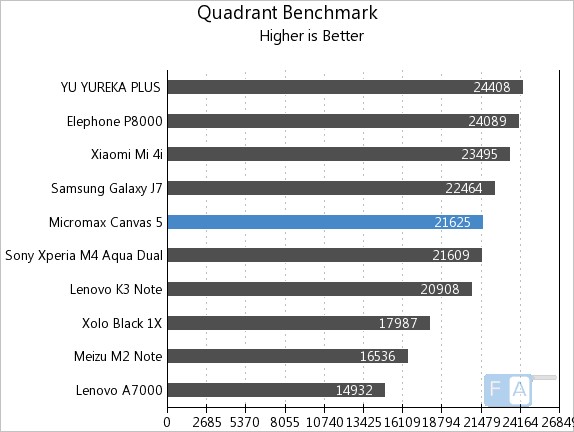 In the Quadrant benchmark, the phone scores 21625 points which places it above the likes of the popular Lenovo K3 Note and the Meizu m2 Note.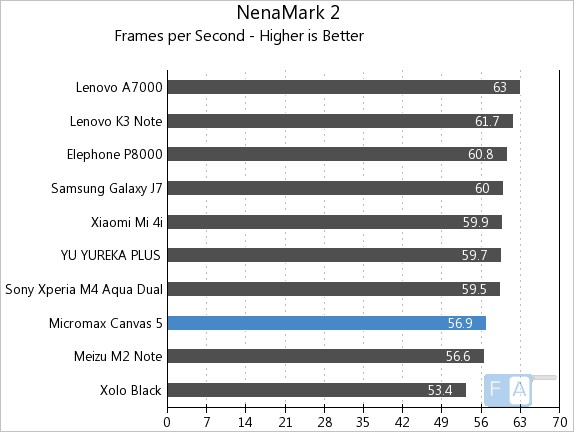 In the GPU centric, Nenamark benchmark, the Micromax Canvas 5 scores 56.9 FPS which is a bit lower than the competition and also offers some explanation for the dropped frames we detected in our gaming tests.
Display
A 5.2 inch Full HD panel can be found on the Micromax Canvas 5 which we found to be reasonably good. The display tends to be fairly bright and the IPS LCD screen is quite visible even in bright sunlight though the reflective front panel plays truant here.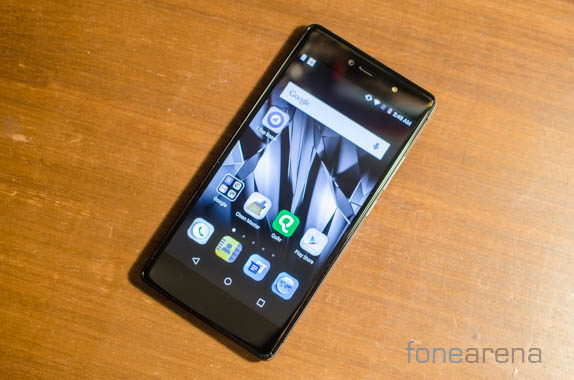 A bigger issue that we faced was that the screen has a strange cast all over it. Seen usually on AMOLED displays, it is strange to see an IPS display with a purple tinge. This means that color accuracy isn't all that good which takes away from what is otherwise a pretty decent display.
Camera
Equipped with a 13MP rear camera and a 5MP front facing camera, the hardware on the Micromax Canvas 5 seems to be appropriate for the category. Unfortunately, software optimization lets it down.There is overtly aggressive noise reduction that leads to a loss of detail.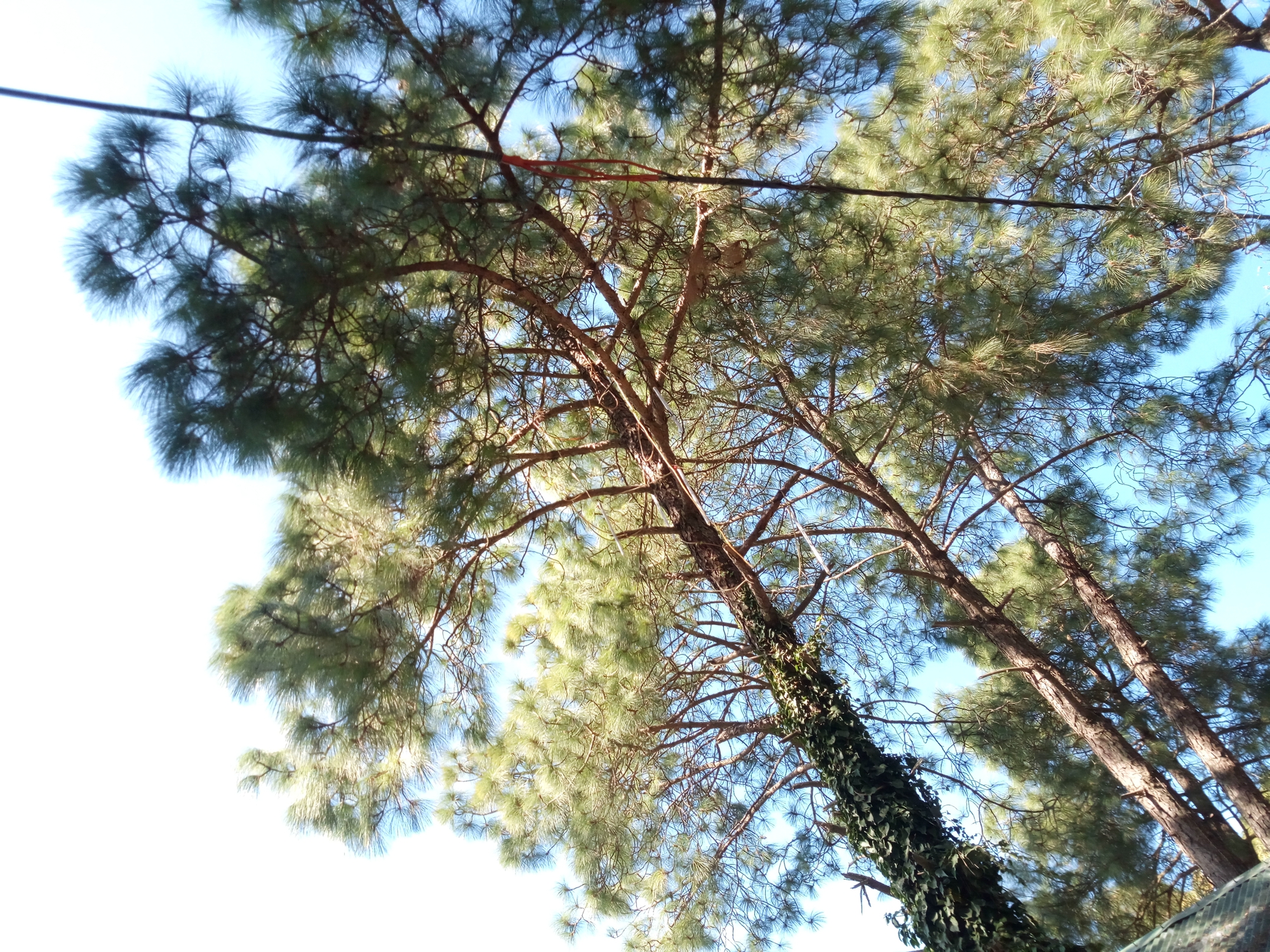 Even in bright day lit conditions, the camera tends to over expose and leads to burn out highlights. Dynamic range on the Canvas 5 is limited to say the least. You can also forget about night time shots as the range of the LED flash was woefully short though for objects placed close enough, it could throttle down and capture a good shot.
We were a bit disappointed to notice how even in marginally dim lit scenarios, the noise levels on the camera shot through the roof. The camera also tends to induce a bit of lens flare. The front facing camera faces the same issue of aggressive noise reduction to the point of blurring out the skin but is still a better camera than many others in this range. You can check out the camera samples above to get a better idea of the image quality but we weren't particularly impressed with the shots on close inspection.
Connectivity & Battery Life
Connectivity options on the handset are bog standard and includes 4G LTE / 3G HSPA+, 802.11 b/g/n, Bluetooth 4.0 and GPS. You get dual SIM card slots under the battery cover as well as a micro SD card slot to boost the inbuilt 16GB of storage. As we mentioned, there is a large amount of bloatware on the phone which takes a toll on the built in storage. On the Micromax Canvas 5, there is only about 8.5GB available which makes the microSD card more of a necessity than an option. The phone also supports USB OTG based storage expansion.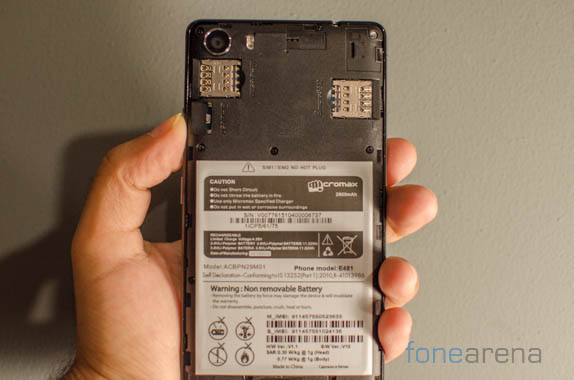 There is a 2900 mAh battery built into the handset which ensures above average standby and screen on times. Our usage resulted in a screen on time that averaged just below 5 hours which we feel is satisfactory. With extensive usage the phone easily lasted us a full day and more.
Conclusion
There's no doubt that Micromax has stepped up it's game when it comes to hardware design. While some might notice that it looks suspiciously like a certain white-label handset, you've got to give credit that the company is releasing increasingly better built handsets at lucrative price points. The performance too isn't all that bad.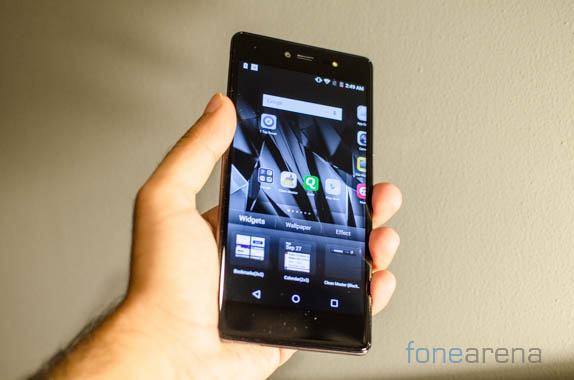 That said, it's not all roses when it comes to the usage experience. The software is riddled with bloat and the camera proved to be rather disappointing. Micromax Canvas 5 available in Space Grey and Tan Brown colors is priced at Rs. 11,999 and we feel that the competition is providing a better overall experience even though the design might not be as attractive. We won't completely write away the phone but would recommend that prospective buyers should take a look at phones like the Coolpad Note 3 or the Moto G as well before investing in this device.
Pros
Hardware quality
Design
General performance
Cons
Camera
Purple tinge on display