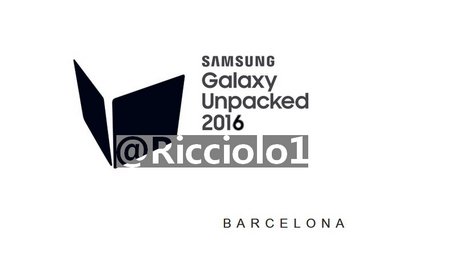 Recently, there have been rumors going around that Samsung Galaxy S7 might be released ahead of schedule but we haven't had any dates until now. Apparently, the smartphone will be launched at the Samsung Unpacked event in Barcelona which is happening on February 21st.
This makes perfect sense since the S6 and many of Samsung's previous flagships were announced at MWC (Mobile World Congress) a day prior to the main MWC event which will be taking place from February 22nd to 25th next year. Other big brands too such as HTC, LG etc usually announce their products before the event actually starts to get a head start on their competitors.
Earlier this year, rumors had started stating that Samsung will launch the Note5 and S6 edge+ ahead of IFA which is their usual stomping ground for the Note series in an attempt to get a head start against the then upcoming iPhone 6S and 6S Plus. Although J.K Shin had denied those rumors, Samsung did eventually launch them earlier than expected at a separate event. While Samsung has neither confirmed or denied the launch date of the Galaxy S7 yet, we believe that a February 21st launch date sounds quite possible.