Chinese Internet firm Baidu has rolled out an updated version of its third-party Android app store – MoboMarket 3.0 – in Hindi aiming at the growing Indian users.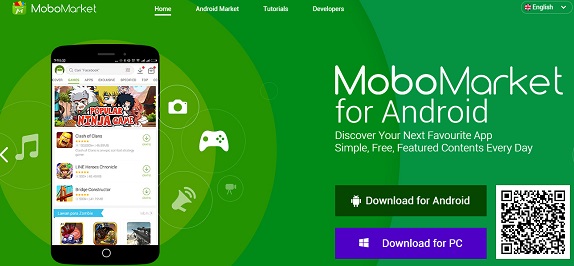 In addition to its built-in support for Hindi, MoboMarket version 3.0 also includes localized content and a recommendation system specifically designed for Indian users, which will highlight apps related to local holidays and events. Other features include an optimization tool to speed up smartphone performance. Moreover, there is a MoboMarket points system in which users accrue points by accomplishing daily tasks and those points can then be exchanged for gifts.
"MoboMarket has gotten really popular here, and we want to show our love to our local fans and developers with a much better localized experience. Hindi language support is just one part of this update. We also added smart recommendations and redeemable MoboMarket points for our users,"

said Tim Yang, general manager of Baidu India.
Baidu said that the previous version of MoboMarket already has over 4.5 million monthly active users in India and has a content library of over 500,000 apps and games. Yang said that the product's local-first approach will enable Baidu to increase its number of partnerships with Indian developers and help them more effectively reach their users.