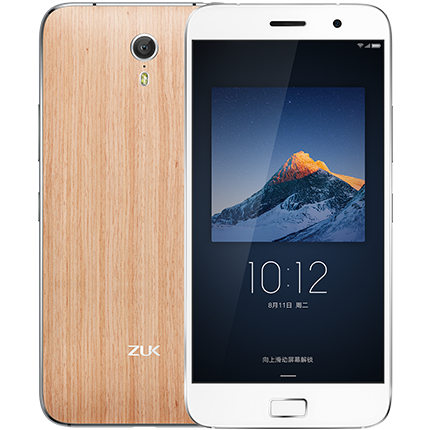 Looks like the similarities between the ZUK Z1 and the OnePlus One just keep growing as the Z1 now comes in a special edition with an Oak Wood finish back just like the OnePlus One which also came with a wood finish even though it was made of Bamboo.
The special edition of the ZUK Z1 is identical to the regular one in all ways except for the back cover which is now made of Oak Wood. It isn't too costly either as the device will cost you another US$ 15 (Around Rs 983) for the special edition.
Oak Wood is considered to be more exquisite compared to Bamboo so "premium-ness" goes in favour of ZUK. However, the advantage that the OnePlus One or OnePlus 2 has is the removable and exchangeable back covers/panels. On the ZUK Z1, the back panel is fixed and can't be changed by the user.
The Oak Wood has apparently been sourced from the Appalachian mountains in USA and haven;t been colour treated in anyway. Apart from the wood back, the phone remains the same and there are no special exclusives. Do you like the Oak Wood finish or prefer the original glass back? Let us know in the comments section below.