Samsung has teamed up with popular brands and designers to bring colorful and snappy watchbands for the recently launched Gear S2 smartwatch. The company has partnered with companies from its Samsung Mobile Accessory Partnership Program (SMAPP) to bring colorful options for watch bands.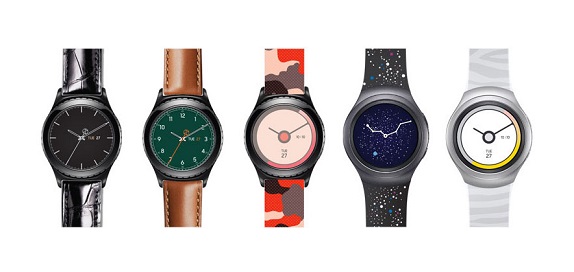 First up, Samsung has collaborated with Italian designer Alessandro Mendini who is offering both watch faces and watch bands. While other companies include Case-Mate, Casetify, Chow Tai Fook, Incipio, iTFit and SLG Design (a.k.a TheSom). Case-Mate will offer leather bands for the Gear S2 as well as the Gear S2 classic. The Casetify is offering five designs (Dark Marble, Woodland Camouflage, Coral Tribal, Diamond, White Marble) that is made of highly durable sweat-resistant thermoplastic polyurethane (TPU). These are available for both the Gear S2 and the Gear S2 classic.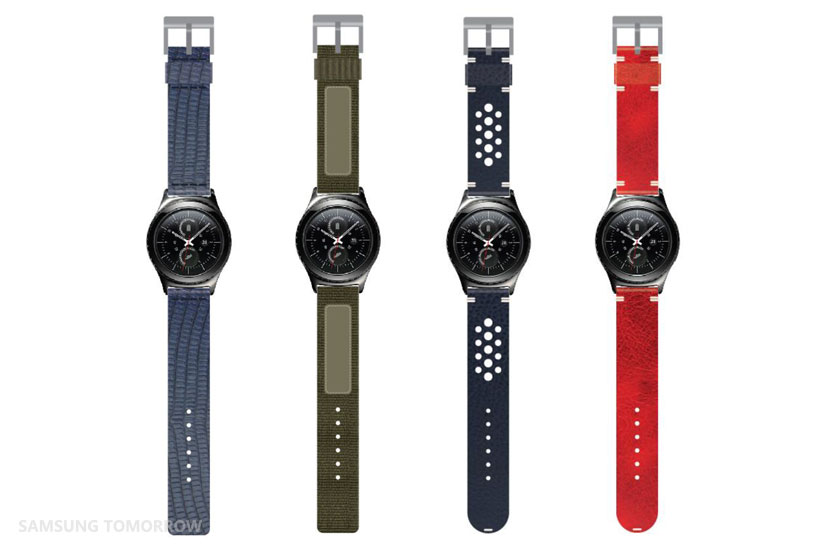 Chow Tai Fook bands will be sold in China and Hong Kong and are quite luxurious with diamond accents and 18k gold. iTFit will have two model options for the Gear S2 both made of thermoplastic elastomers (TPE) while the Gear S2 classic will come with six options from iTFit, made of leather or NATO material. Next up, SLG Design will offer three options for the Gear S2 classic – Buttero, Minerva Box and a lizard skin pattern. Finally, Incipio will offer a wide range of straps for the Gear S2 that are made up of durable TPU straps in translucent colors.