Skype has added video message filters for Android, iPhone and iPad in the latest update. Video filters are essentially video effects that let you add more fun to your Skype video messages.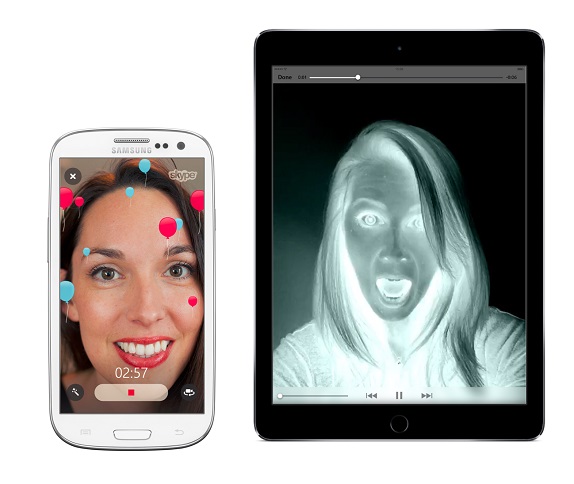 Video messages allow you to record short clips and send them to your Skype contacts. In order to add a filter, you will simply have to tap the filter wand at the bottom left of the video message window, choose a filter to see it in action and hit the record button. In addition to video message filters, Skype had updated the iPhone app with 3D Touch that brings Peek and Pop features. Users can Force Touch the Skype icon on home screen of your iPhone 6s and iPhone 6s Plus to quickly search Skype contacts, start a call or chat and access the Skype dial pad. Clicking any of these options takes you to that task in Skype instantly.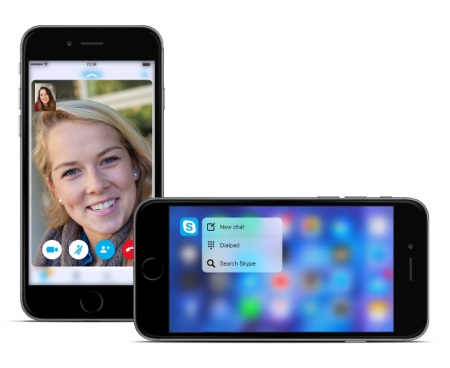 After entering the app, you can Force Touch a Recent conversation to Peek the latest instant messages or live video if you are on a call. Swiping up reveals more actions and a harder press will Pop the conversation into the foreground. You can Force Touch Peek shared location, photo, URL or contact inside a conversation and swipe up to reveal more actions or harder press to Pop it into the foreground.
Finally, the update that bumps the Skype for iPhone and iPad to version 6.5 helps you manage conversations and share contacts. You can now hide and delete chats from your Recent conversations by swiping the contact or tapping Edit and choose to either delete the entire chat history or simply hide it from your Recent list. You can also delete the entire chat history from within the conversation using chat menu. Furthermore, a Skype contact can be shared by tapping the contact card icon in a conversation to open your contact list and selecting the contact you want to share by tapping the tick icon.
Skype: Android, iPhone and iPad