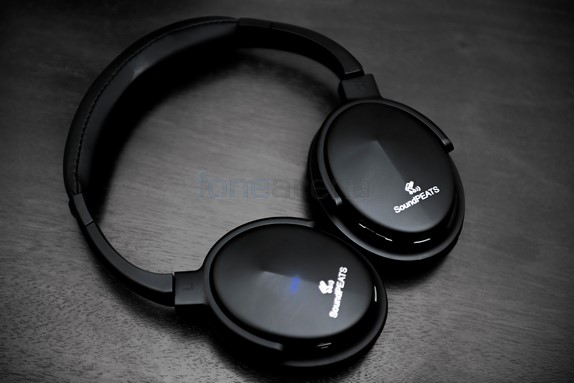 There are tons of headphones in the market right now that fit the need of almost every user. However, there is a limited number of headphones in the market that support both Bluetooth as well as wireless connectivity in one product and that's where the SoundPEATS A1 comes in. In this review, we'll take a look at the features and performance of the headset in details to see whether it is worth the money you are spending.
Unboxing
We have already unboxed the device and below is the video for your viewing pleasure:
The contents of the box are:
SoundPEATS A1 Bluetooth Headset
User Manual
Carrying Case
microUSB Cable
3.5mm Audio Cable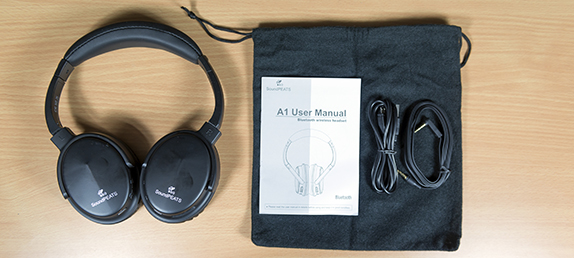 Design, Materials and Build Quality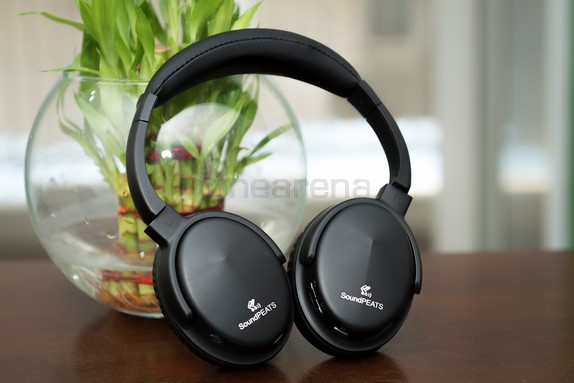 The design of the SoundPEATS A1 is similar to just about any other Bluetooth On-ear headphones out there. It is primarily made of plastic and leather but does have some metal reinforcements. The build quality does feel good and it does feel sturdy giving a premium feel. However, the overall design looks a bit too simple and doesn't give the same premium vibe that its build quality gives. The entire headphone has a very stealthy appearance as it is primarily in black. There aren't any colored accents as such and the only thing that stands out is probably the silver logo on the ear cups.
The earcups do fold flat and that definitely helps to carry it around but it would've been good if they were foldable as well. That would've been the most ideal solution. But at least they do fold flat and many headphones lack that feature even though they cost many times as much as the A1. There is a cloth bag that can be used to protect your headphones when traveling. It doesn't offer impact protection but will definitely keep it safe from scratches and dirt.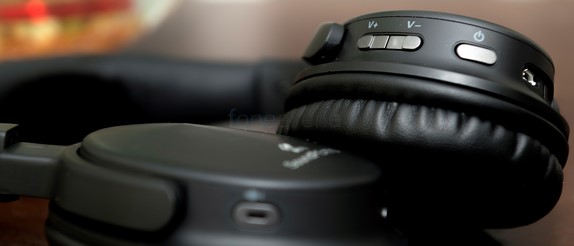 There are a bunch of controls as well on the earcups itself that allow the user to control or seek between tracks etc. The left earcup has a Play/Pause button as well as Seek/Skip buttons. It also has a built in LED indicator just above the SoundPEATS logo. The right earcup has the volume and power controls as well as hidden ports for the microUSB and 3.5mm audio jack. It is a bit confusing to know which controls are on what earcups and it will take you a few tries before you know their positions by default.
Comfort
The A1 has leather padding on the ear cups which do feel soft to press but are actually on the harder side once you wear them. Since they are made of leather, they do tend to be hotter than other ear cups made of porous material and can make your ears sweat especially in hotter conditions. But that is a trade in with any other leather ear cup as well so it really isn't an issue. You can always swap the ear cups for a different material from 3rd party sources. The headphone and band isn't too tight on your head so that makes it easy to listen to the headphones over long periods of time. It is light as well so even after a long duration, you don't really get ear fatigue.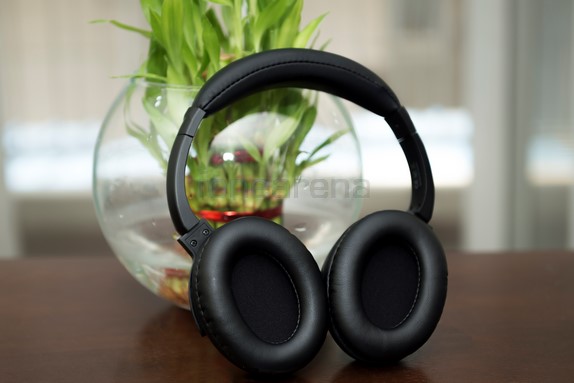 The headphones will suit people with small or large heads thanks to the flexible headband which can stretch to a large extent as you can see in the unboxing. The headphone extenders are made out of metal and are of good quality that makes sure it doesn't break easily or so.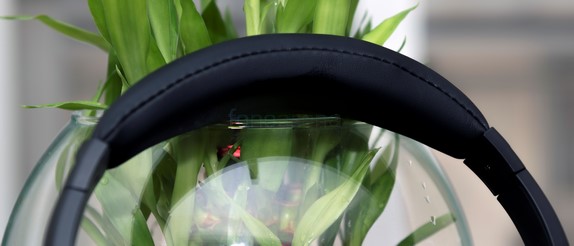 Audio Quality and Performance
The device is quite easy to setup and is like any other Bluetooth accessory. All you have to do is press and hold the power button till the LED indicator on the left ear cup starts flashing in red and blue (sort of like a cop car). Then you can go into your device's Bluetooth settings, search for it and pair it directly.The audio quality is decent but can't be described as anything great. There is distortion at higher volumes and I did find that the headphones lacked volume in certain environments. The dynamic range is pretty good though and the headphones have a tendency to be bass heavy. That is something that you can fine tune using equalizers.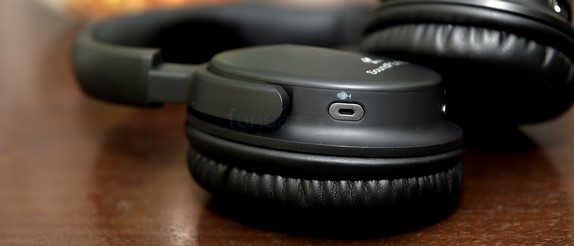 The good thing about the headset is that it can be used for calls as well thanks to the built in microphone. This worked really well and we were able to talk with ease thanks to the good microphone and audio output over the headphones. Apart from that, the user can also connect the headset to any device that has a 3.5mm audio jack in order to listen to music if he/she doesn't want to use Bluetooth or the device they want to use it with doesn't support Bluetooth. There's not a lot of headsets that provide that choice especially not at this price point so that is a huge bonus.
The range is apparently around 10 metres in a fully open area which we found to be quite accurate. Indoors, that range does drop depending on the interference and objects in the path of the signal such as walls and even the thickness of the walls but even then it was good enough to allow you to roam around a bit listening to headphones while your transmitting device wasn't on your person.
Battery Life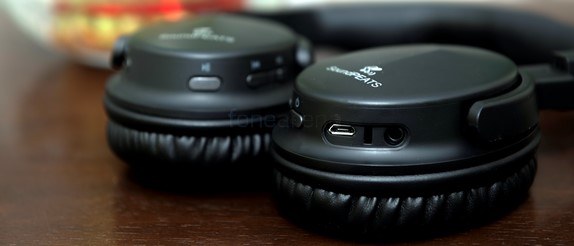 The headphones have a built-in rechargeable battery that can be recharged using any regular microUSB cable. The company states that the headphones can last upto 12 hours and while we haven't tracked it down to 12 hours exactly, we are sure that it does last a long time and should be more than enough to keep you entertained during your travel or use at home.
Conclusion
The headphones are available at a price of Rs 4,990 on Amazon India and I wouldn't recommend it at that price. However, it seems that the headphones actual MRP is Rs 1990 and once you proceed to the checkout, the price drops to around Rs 1899 (After 63% discount) on Amazon.in in the latest lightning deal. So even though it seems to be a very steep price, the product is availbale at a much cheaper price and even with a few negatives, a headphone that can work over Bluetooth and through a 3.5mm audio jack when necessary is worth the Rs 1990 MRP that they are charging.
Pros
Ability to use it both wired and wirelessly
Audio Controls on the Headset Itself
Good Battery Life
LED Light Indicator
Suitable for Calls (Built-In Microphone)
Cons
Audio Quality isn't the Best
Earcups Could've Been Softer