Opera Max is a smart data management app from Opera that allows you to save the amount of data consumed on your smartphone be it over Wi-Fi or cellular connections. We have compiled a list of 5 reasons why we think you should use Opera Max on your smartphone.
httpv://www.youtube.com/watch?v=SNRX9GKQQfE
Better YouTube and Netflix Experience – Ability to watch videos while using lesser data and reducing buffering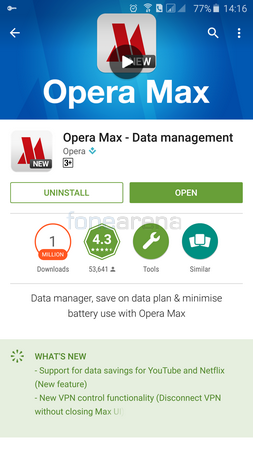 One of the highest data consumers on computers, tablet and smartphones alike are videos. Videos can be quite intensive on your data consumption and considering the fact that most places including India still have limited data bandwidth for cellular and home internet, Opera Max can help users by limiting the amount of data consumed by videos. Opera Max is able to reduce the data consumption without having much of a reduction in the quality itself. Other than that, it also reduces buffering time for videos which can especially be quite annoying on slower connections. It is a win win situation where you save data while still having an enjoyable video watching experience.
Faster Wi-Fi experience – Opera Max keeps a track of app behaviour and can optimise it to provide a better experience over Wi-Fi networks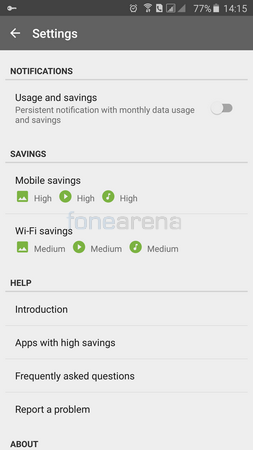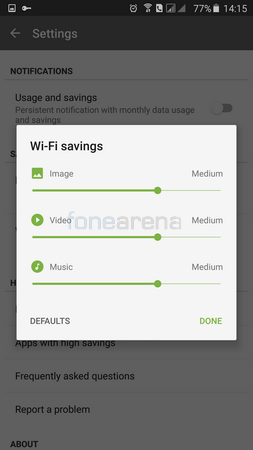 The built-in Wi-Fi manager feature helps you keep track of what your applications do when your smartphone is connected to Wi-Fi. Some applications are by default set to download updates or content whenever they recognize that the phone is connected to a Wi-Fi connection. Thus many a time, users don't realize how and where their data is going as these apps use it up without the user even noticing. The Wi-Fi manager helps to keep track of the apps behavior and in turn assists you by allowing you to control what your apps do in the background when connected to Wi-Fi. Apart from videos, Opera Max also saves data consumed by text, images etc which in turn makes your Wi-Fi experience better and faster by restricting unwanted usage. Users can disable or enable savings for Wi-Fi and Mobile individually if they want. For instance if someone has a very good Wi-Fi connection at home that has unlimited bandwidth, he /she may not need to use the data saving feature as such for Wi-Fi so can just choose to enable ot for cellular data alone.
App Blocking Feature – Gives more control over which apps to give or deny permissions to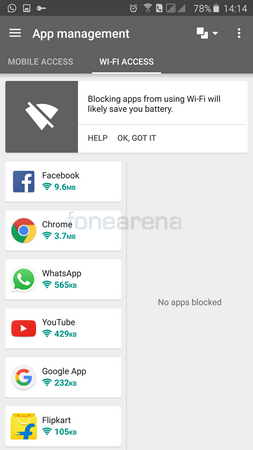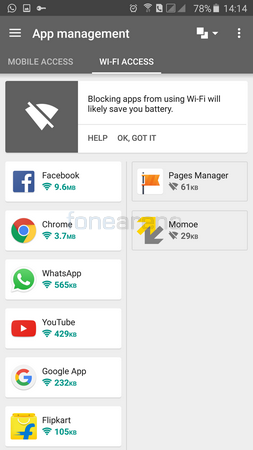 Apps do sometimes consume data even when it appears that you have denied them permission and that can have a toll on your data bandwidth. By using the app blocking feature, Opera Max is able to completely block such apps by restricting their access to the internet unless you yourself want to grant it. Users can see how much data a particular app has used in a day or in the month and judge accordingly which apps to block or not. You can even choose to give a particular app access over Wi-Fi but no access over cellular data or vice versa. This would be especially useful for people travelling and using roaming as they could probably just use the app for photo uploads and save usage on downloads etc.
Better Battery Life – Using app blocker to deny access to unwanted apps will boost battery life
This is a sort of follow on to the app blocking feature. By blocking the access to internet for several unwanted applications, the user can easily save on the devices battery life by reducing the background data usage.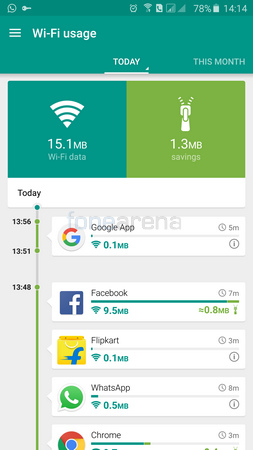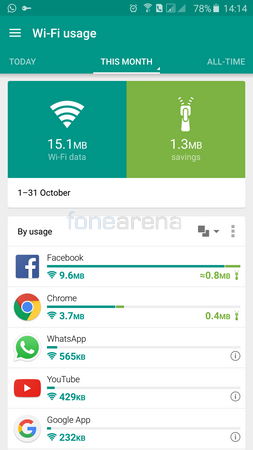 Privacy – Opera Max has secure servers that protect users information at all costs
Naturally one of the worries of the user is whether his/her data is safe considering the fact that all the information is passing through Opera's cloud servers. The answer is yes. Opera doesn't view the content or proxy the information that is being sent through these channels. So any information being sent or received is totally safe.
So those were 5 reasons why we felt installing and using Opera Max would benefit users. If you have any questions regarding these features or you feel there's more reasons to install the app, do let us know in the comments section below.