Yahoo is giving its Mail app a major overhaul on the occasion of its 18th birthday. The Yahoo Mail app is receiving a UI revamp and getting some important features.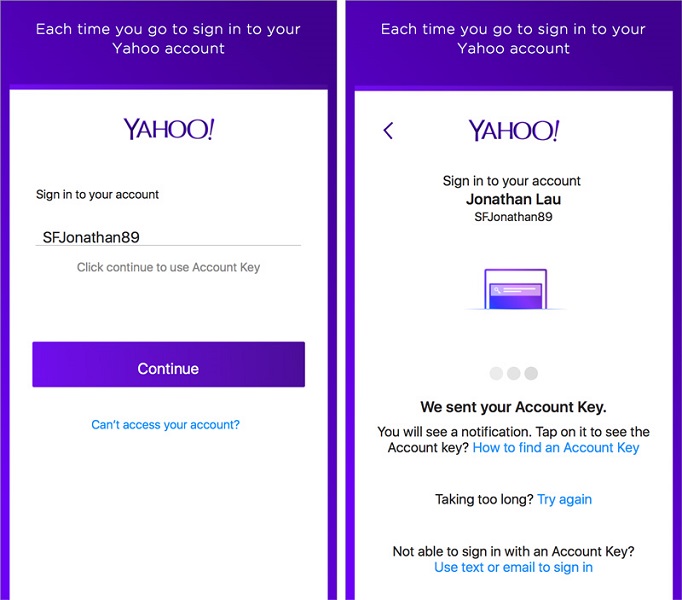 First up, the Yahoo Mail app is completely killing passwords and bringing in a new sign-in experience. Called as Yahoo Account Key, it uses push notifications to provide a fast and secure way to access your Yahoo accounts from your smartphone. The notification asks users if they are trying to log into their account and pressing "yes" allows access to the account while pressing "no" denies it. Account Key is considered more secure than traditional passwords because once you activate it– even if someone gets access to your account information – they still can't use it to sign in.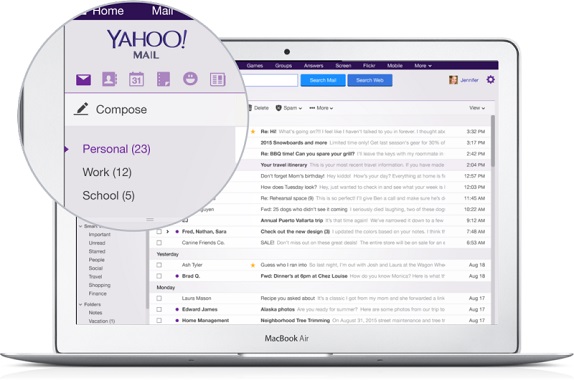 Next up, the redesigned app gets multiple mailbox account support including Outlook.com, Hotmail, AOL Mail.  Users can now access Yahoo Mail's features such as powerful search, smart contacts and auto-suggest, rich compose across all their emails. Yahoo's new app connects with Facebook, LinkedIn and Twitter. Using the power of your social networks, the app pulls photos and contact information for the people who send you emails. Thanks to a Flickr partnership, the app show the sender's initials from a photo curated from Flickr library.
The new Search feature in the mail app lets you find a message, photo or attachment in the message, rather than as an attachment at the bottom. Yahoo Mail now has an undo button for recovering emails you accidentally deleted. The ability to manage multiple mailboxes is available globally today in the Yahoo Mail app. The desktop experience is available for U.S. English users today and will be coming soon to users outside of the U.S.
App Link – Yahoo Mail