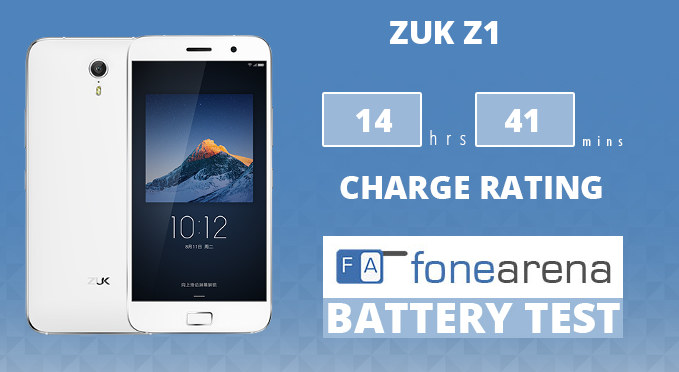 ZUK, Lenovo-backed startup introduced ZUK Z1 smartphone in China back in August. We already brought you the review of the smartphone, here we have its battery test results. The ZUK Z1 packs a 4100mAh built-in battery and has fast charging capabilities. It has a  5.5-inch 1080p display and is powered by a 2.5GHz quad-core Snapdragon 801 SoC. Check out the battery life test charts below.
Talk Time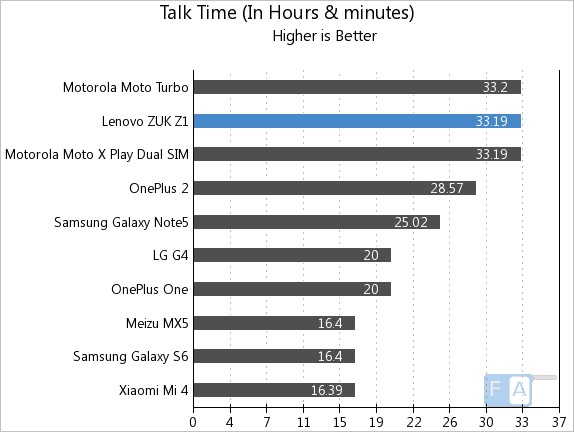 It lasted for 33 hours and 19 minutes, similar to the Motorola Moto Turbo.
3G Browsing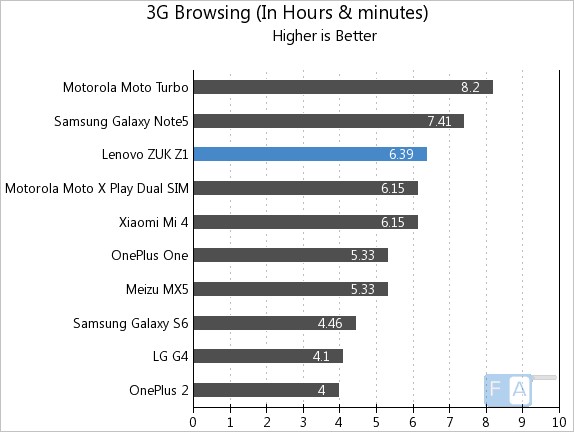 It lasted for 6 hours and 39 minutes in our 3G browsing test, better than the Moto X Play, but it can't beat the Note5 and the Moto Turbo.
WiFi Browsing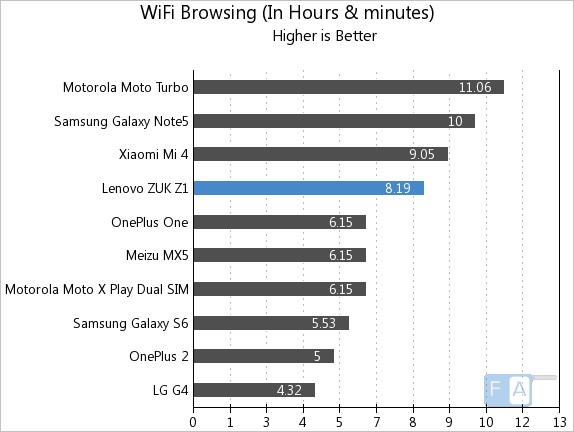 It lasted for 8 hours and 19 minutes in our WiFi browsing test and grabs the fourth spot.
Video Playback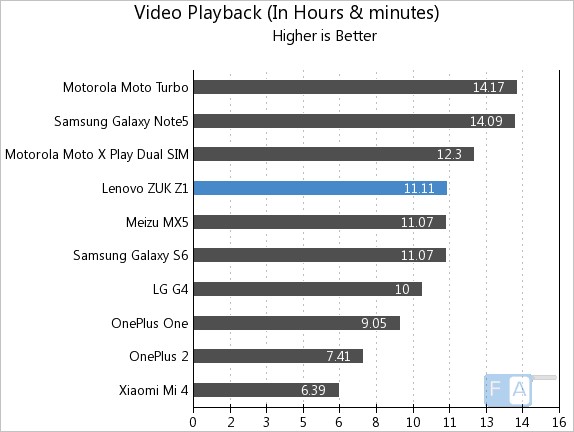 It lasted for 11 hours and 11 minutes in our video playback test and lies behind the Moto X Play.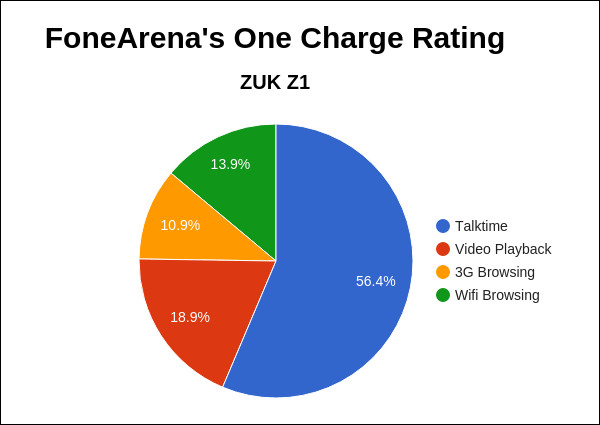 Overall, the ZUK Z1 achieved a One Charge rating of 14 hours and 41 minutes, which is good, mainly due to brilliant talk time, but the other tests don't disappoint either. Check out our battery test procedure, to know more about our tests in detail.