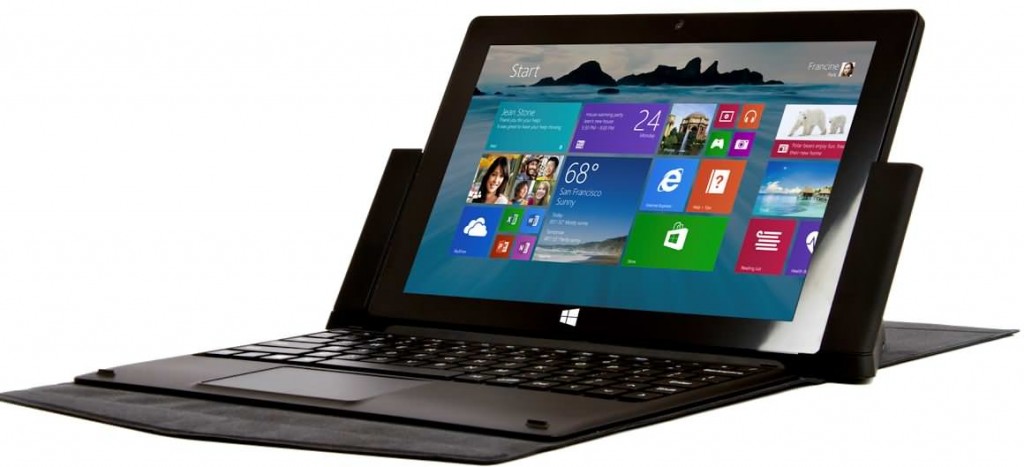 Mumbai based company GlobalSpace Technologies has announced a new 3-in-1 device called Solt. It will run Windows 8.1 out of the box and is priced at Rs 19,450.
On its own, Solt is basically a 10.1″ tablet with an IPS display and resolution of 1280×800 pixels. It is powered by a 1.8GHz quad-core Intel Baytrail Z3735G processor and 2GB of RAM. It will run on Windows 8.1 out of the box but is eligible for a free upgrade to Windows 10. There is 64GB of storage on board that can further be expanded upto 128GB using microSD cards. It has  a USB 3.0 port, mini HDMI, WiFi, Bluetooth and 3G support. There is a 7900mAH battery that can provide upto 10 hours of battery life.
There is a dock as well for the Solt that has 4 USB ports, an ethernet port, dual 8W surround speakers and a DC power jack. It can also be configured to have upto 1TB of storage. There is an app as well called MySOLT that will give users the ability to control Solt using their Android or Windows smartphone. The device will cost you Rs 19450 and will be available through Snapdeal and Amazon. The price includes one year free device insurance from Oriental Insurance.