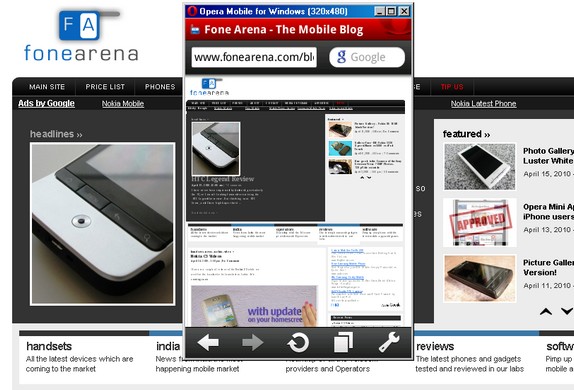 Are you big fan of the Opera Mobile browser ? You can now actually use the mobile browser on your desktop too
If you are developer looking to optimize your website for Opera Mobile, you can go grab the Emulator now
The installer is around 11 MB and requires some Microsoft libraries.  Once you are done installing you can emulate so many phone displays right from your PC.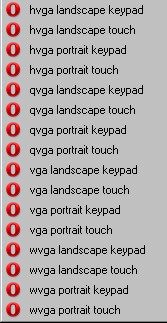 You can even set the User agent to S60 , Android or Windows Mobile
If you are fan of Opera software or Emulators this app is certainly worth a try !
Get the Opera Mobile emulator on your Mac or PC

Oslo, Norway – April 22, 2010 – Opera is making mobile Web testing even easier with today's Labs release of Opera Mobile for Windows, Linux and Mac computers. Developers can now install a full version of Opera Mobile, as well as the Opera Widgets Mobile Emulator, and test Web sites from the comfort of their desktop computers. You can download it from http://www.opera.com/developer/tools/.

With Opera Mobile running on the desktop, developers are relieved of investing time and money in multiple phones for testing. Opera Mobile allows developers to resize the application easily to emulate the wide variety of mobile screen sizes. The Opera Widgets Mobile Emulator similarly helps developers test their mobile widgets directly from their computers. Both these applications can be used in tandem with Opera Dragonfly, significantly lowering the barrier to mobile debugging.

"With more people accessing the Web from their phones, optimizing and tweaking Web content for display on phones is increasingly important. By making a version of Opera Mobile available for normal desktop computers, developers are now able to create mobile optimized Web sites and widgets quickly and efficiently, without investing in multiple testing devices," said Andreas Bovens, Group Leader Developer Relations.