Adobe had launched Lightroom photography app for iPhone and iPad last year. The company has made both the apps free with a latest update that bumps it to version 2.0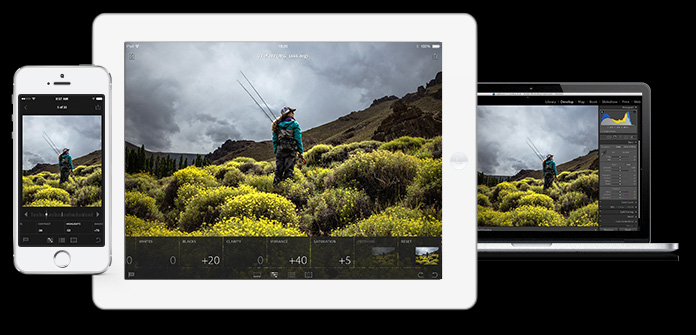 Along with making the app free it has received some feature improvements. The new tools available in these apps can be used for free, without the need for an account (paid or free). The only limitation is that your photos stay on the device and don't sync with Adobe's Cloud syncing solution.
Here is the list of changes in Version 2.0:
Free access to Lightroom for on your iPhone or iPad.
.Capture moments with the in-app Adobe camera, streamlining shoot to share.
Control the amount of atmospheric haze in your photos to recover color and contrast, or to create artistic effects, with the Dehaze adjustment tool.
Seamlessly access Photoshop Fix to retouch your photos.
Tune the colors in specific areas of your photos using the Targeted Adjustment tool, a new Color/B&W editing option.
"Lights, camera, action." Craft amazing video stories from your Lightroom photos— synced to the beat of your favorite music, with one-tap access to Premiere Clip. Adobe ID required.
Find your photos faster. The new 'Lightroom Photos' collection displays your Camera Roll photos and videos by date, so you can find them faster.
Earlier in January this year, Adobe released Lightroom mobile app for Android.
Adobe Lightroom: iPhone and iPad