Samsung has announced that it is pulling the plug on Milk Video, which is the video-discovery app for users of Samsung's Galaxy smartphones.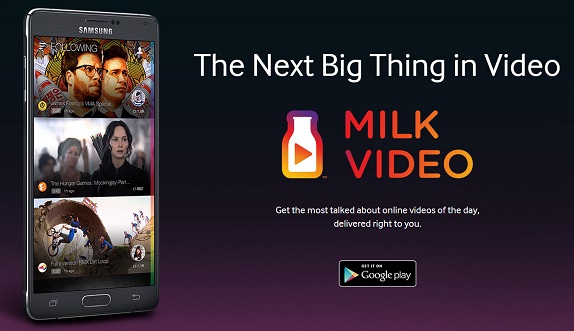 Samsung said that the company will shut down support for the Milk Video app for Galaxy smartphone and tablets on November 20 which is exactly one year since its launch. As of November 20, 2015, users will no longer be able to access the Samsung Milk Video platform. However the Milk Music player still allows users to "continue enjoying streaming entertainment". Samsung did not offer a specific reason for this decision.
"While we remain committed to providing premium entertainment services, we have decided to end support for the Samsung Milk Video app as of November 20, 2015".

posted Samsung on Milk Video app page on Play Store.
The Milk video service aggregates a variety of sources, including YouTube, Conde Nast, Vevo, Vice, CollegeHumor, BuzzFeed and AwesomenessTV and presents them to users in an endless stream. The app also learns from user's usage and recommend videos, people and brands to follow. The app was initially just available for download for select Samsung phones, but eventually got pre-loaded on all of the company's new flagship phones. Users were informed that the app may disappear from their phone with an upcoming software update.