Chinese ride-hailing company Didi Kuaidi has invested an undisclosed amount of some in Ola.  Falcon Edge, GIC, Tiger Global Management, and SoftBank are other investors who participated in this round of funding.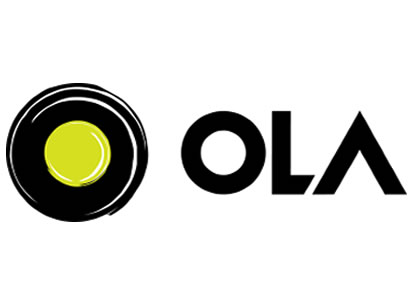 The funds will be used by Ola to expand within India where it is present in over 80 cities. Didi recently invested $100mn in Uber's US rival, Lyft and participated in SE Asia's GrabTaxi's $350mn funding round. A report earlier this week had stated that Didi had invested $30 million in Ola but neither of the companies had confirmed it. Didi Kuaidi claims that it serves 200 million people in China with 7 million rides completed daily. It claims to have a whopping 99% of the Chinese market for taxi hailing, and 82% of all private car hailing.
"We welcome Didi Kuaidi as an investor in Ola. We look forward to exchanging learnings from two of the world's largest markets and the tremendous synergies this partnership can bring, towards our commitment of building mobility for a billion Indians".

said a Ola spokesperson.
Didi Kuaidi's investment in Ola comes after a report earlier this month stated that Ola had raised $226 million of a $500 million funding round that valued Ola at $5 billion. According to the latest numbers, Ola offers over 750,000 rides daily and is said to add 1,500 vehicles on to its platform daily. A report from investor SoftBank said Ola commands 80% of the Indian market share. Ola recently announced a plan to invest $75 million in a new car leasing program, which is expected to add 10,000 additional drivers to its national network.
"Didi Kuaidi believes both India and China are rapidly developing countries with enormous market potentials. We looks to engage local industry champions like Ola to share technology and best practices in product development and operational expertise – all honed from deep market data-driven operations."

said Didi Kuaidi in a statement.
The online taxi market is getting heated up India and the Didi Kuaidi investment looks like a way of alliance to take on the US based rival Uber that is aggressively expanding in India. Uber India's rides are currently growing 40% every month as it operates in 18 Indian cities and has a current base of over 1,50,000 driver partners.