Evernote has updated its app by adding support for iOS 9 and 3D Touch. The latest update for the app will let users take advantage of multi-touch gestures on the new iPhones.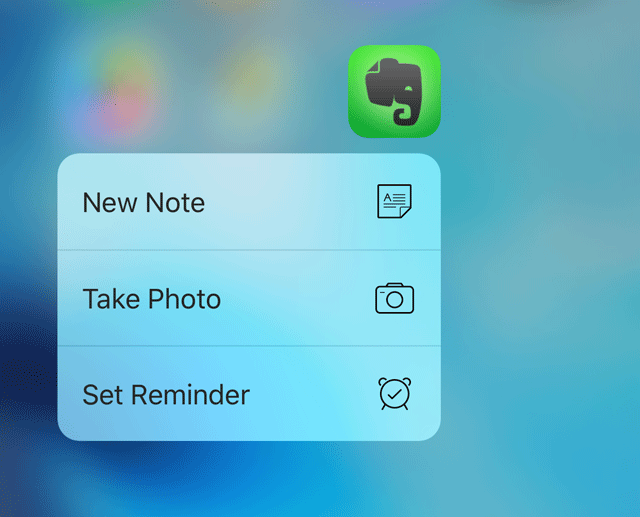 As the Evernote app gets support for 3D Touch, you will be able to take the advantage of peeks, pops, and presses feature. You will have to simply give a tap on the Evernote icon and deep press to open the Quick Actions menu. This will show you shortcuts to create a new text note, take a photo, or set reminder and you can select the one you want.
In order to take a quick glance at a note or chat without opening it, you will simply have to press lightly on the note to peek at it without leaving the home screen. By simply tapping on it again you can open it or return to the list. Same thing happens when you press lightly on a note link in a chat. If you have a web link in a note, you can get a preview of the page before you open the browser. Tapping on a link now opens it within Evernote so don't switch between Evernote and your browser.
Finally, the Evernote app will now let you search for notes without even opening the app. You will have to open Spotlight Search by swiping down on the home screen and type what you are looking for then type something you're looking for. If there's a matching note title, Evernote will appear among the results. Evernote said that more updates will be added the to app in near future.
App Link –  Evernote