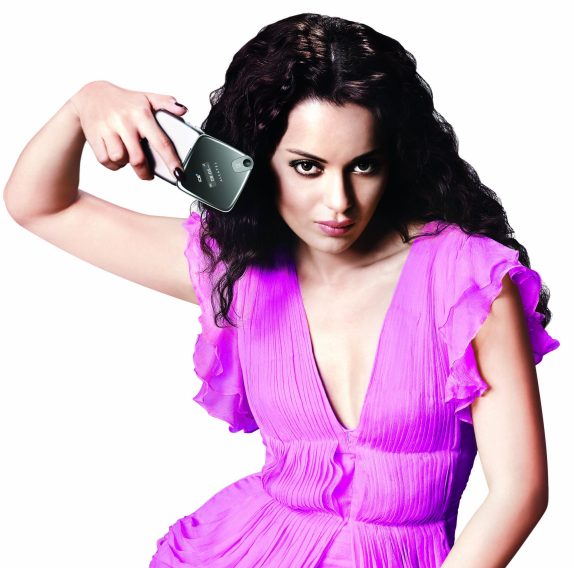 Alcatel Mobiles is making a comeback to the Indian mobile market by roping in 23 year old bollywood actress Kangna Ranaut.
We all know Kangna for her stellar performance in Fashion which won her National Awards.   You can see her holding  the Alcatel phones below. Is it a phone or a makeup mirror ?
Well its the first product dubbed as ALCATEL ICE3 and it looks stylish and is priced at Rs.7000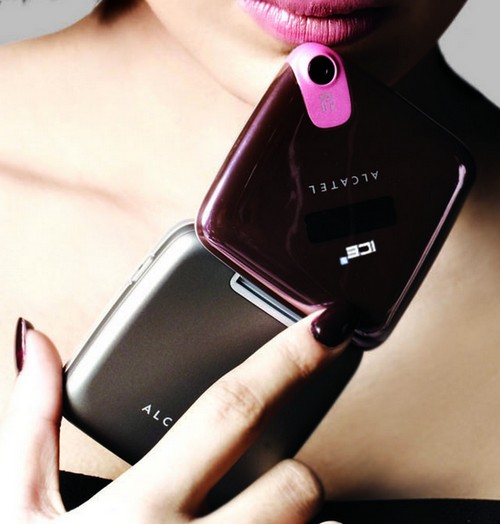 Specs include an External Display and a 2 MP Camera as you can see in the pictures.
Kangna Ranaut says, "ICE is a young, hip, cool and stylish phone. I love its distinctive look, and believe it offers great features. It is priced very affordably, and I'm sure it will be a very popular phone in the market.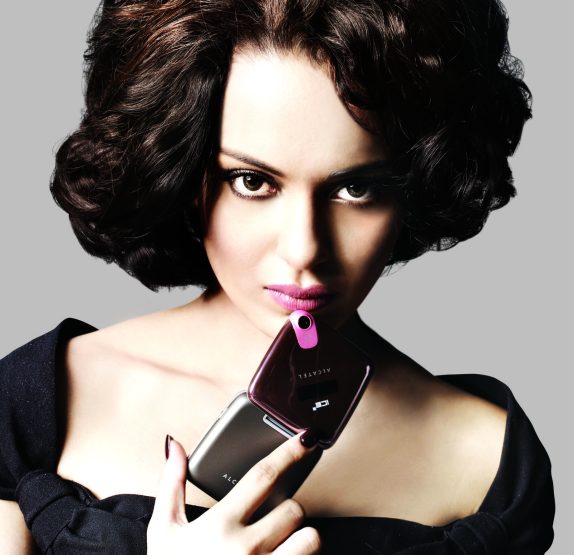 Mr. M. S. Malik, Director of ICE Mobile Network Systems said, "ICE Systems is committed to bring world class devices with latest Technology, Trend & Design to the Indian customers. Indeed, it is an honour to get associated with TCT Mobile and together we are launching five new ALCATEL handset models in the next three months and establish a presence of at least a million handsets within a span of six months in the Indian market"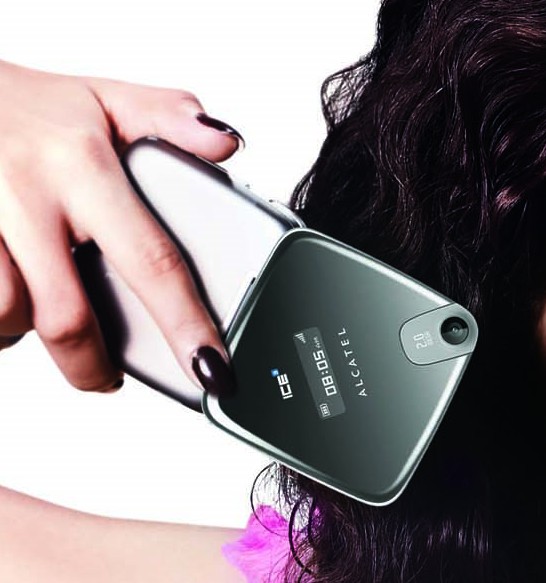 Mr. Praveen Valecha, Country Manager, ALCATEL Mobile added, "We are indeed very aggressive in our approach and are also aiming to rank amongst the top three mobile handset providers in QWERTY, EMAIL and MULTIMEDIA HANDSET CATEGORY by 2012 in India".
As far as we know . Alcatel has a strong presence in Europe especially France.
With this partnership with ICE Mobile Network Systems , they aim to bring affordable handsets to India with a focus on QWERTY , 3G and Push Email.
And did you like the phone or Kangna ?