Microsoft has scheduled an event on October 6th where it is expected to announce a range of Windows 10 devices. One such device could be the Lumia 550 which has surfaced in press renders.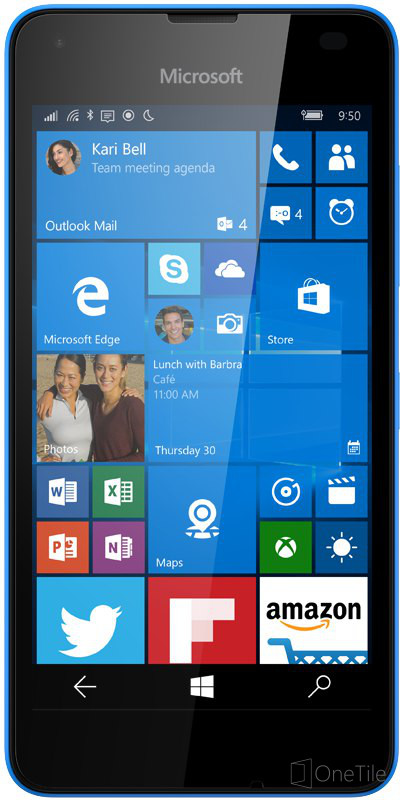 The press renders shows the Lumia 550 in four colors – blue, black, white and red. As per the images, the phone looks like a entry level device sporting a design similar to the Lumia handsets. The Lumia 550 is rumored to have a 4.7-inch AMOLED display with a resolution of 720×1080 pixels and will be powered by Qualcomm Snapdragon 210 quad-core processor, clocked at 1.2 GHz. It will have 1GB RAM, 8GB of internal storage and a micro SD card slot. Other specifications of the phone are said to be a 5MP rear, 1.2 or 2MP front facing camera and there could be a front facing flash as well.
Microsoft is expected to announce Lumia 950 and Lumia 950 XL on October 6th. It is not known when the company will announce the Lumia 550 but it is speculated that it will be announced at the same event.