Snapdeal and FreeCharge together have launched a mobile wallet. Dubbed as FreeCharge Digital Wallet, it facilitates easy and secure payments via mobile.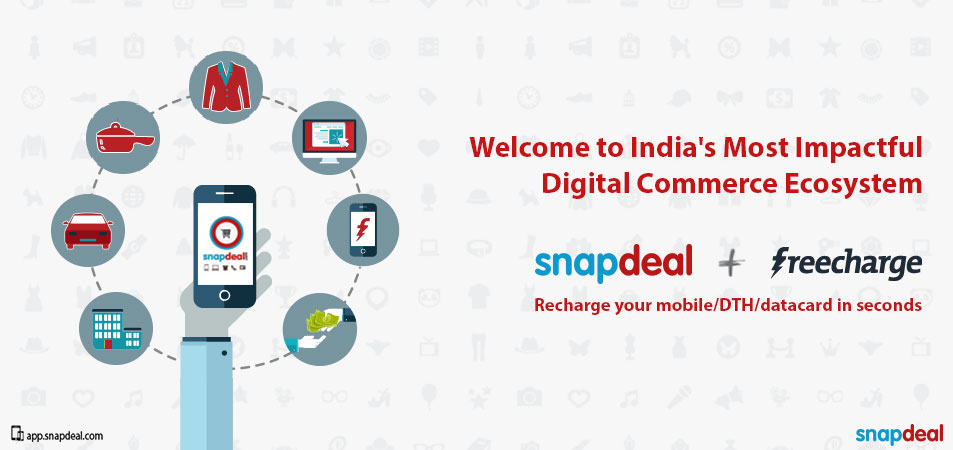 The Freecharge Digital Wallet that will provide mobile and web transactions by facilitating payments, is being launched in partnership with YES bank. FreeCharge will partner with FINO, a payments bank licensee to build scale and ability to reach even the under-served. It leverages enabling technologies such as HCE, NFC, QR code and BLE to bring in efficiencies in the consumers'purchase experience.
"FreeCharge has hit an important milestone in its journey today. With the launch of the FreeCharge Digital Wallet, we are all set to transform the way people make payments. A secure, easy to use and feature-rich service, the wallet is equipped with state of the art technology and a robust partner network, making it a truly game-changing service that will bring value to consumers and our partners in the ecosystem."

said Kunal Shah, CEO and co-founder, FreeCharge in a company blog post.
Snapdeal acquired FreeCharge a reported $450 million in April this year. It was reported in June that Snapdeal might foray into mobile payment by using FreeCharge. The FreeCharge Digital Wallet works with an authentication, so you need to enter a pin each time you want to do a transaction. The newly launched wallet will take on Paytm which claims that it handles about 50 million mobile and DTH recharge transactions a month. Meanwhile, Flipkart acquired payment service firm FX Mart earlier this month and is expected to foray into mobile payments soon.
"We are very excited about this landmark product launch. With 87 million combined registered users, we will ensure a seamless transition by offering easy integration and access to the platform resulting in a superior consumer and merchant experience."

said Anand Chandrasekaran, Chief Product Officer, Snapdeal.
FreeCharge said that it has 8.2 million daily unique users, 4 million monthly engaged hours, 15 million stored cards, combined with GMV of over USD 4 billion.