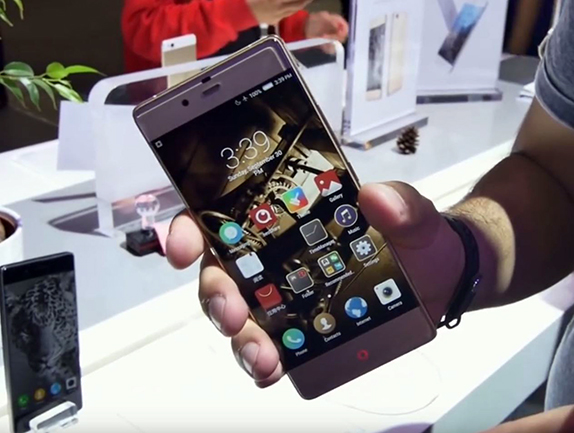 The Z9 is the latest flagship product in the Nubia sub-brand series of phones from ZTE. It is a powerhouse of a phone that is packed into a compact body with an attractive design. We went hands on with the device at IFA 2015 and here are our impressions.
First thing that comes to your head when you look at the device is how beautiful it is. The design is really good and the phone feels great in the hand thanks to the premium glass and metal build. The 5.2″ 1080p IPS display which is bezel-less on the left and right side adds to its appeal. The display is quite sharp and vibrant with good viewing angles. The sharpness seemed to be on point and we didn't observe any pixelation. The 2.5D glass on the display makes it really easy and smooth to use especially when swiping across the display. The phone does feel a bit heavy and dense due to the increased weight but it adds to the premium feel and you really dont feel fatigued as such.
Below the display, you have the red home button which is the signature style of Nubia smartphones. On either side of the home button, you have capacitive keys that can be used for multi-tasking or return key based on your preference just like on the OnePlus 2, ZTE Axon Elite and Nubia My Prague.
Above the display, you have the 8 Megapixel front facing camera which seemed to do well in the lighting conditions at the show floor despite the light being low and uneven. The phone is powered by a Snapdragon 810 processor and the phone didn't seem to overheat or slow down in terms of performance but then again our experience with the device was quite brief and we would like to use it more extensively before making an informed decision.
There is no microSD card slot on the device but there are two storage variants available. A 32GB Classic edition with 3GB of RAM and a 64GB Exclusive and Elite editions with 4GB of RAM. At the back, you have a 16 Megapixel camera which has quick autofocus and good detailing. OIS alllows for more stable shots and videos. The phone also has an electronic aperture mode that mimics how depth of field works on an actual camera in relation to the aperture. In the Z9, the effect with a larger depth of field is mimicked by capturing multiple images in succession and overlaying them one over the other to create the effect. This was demonstrated using a flowing water setup at the showfloor.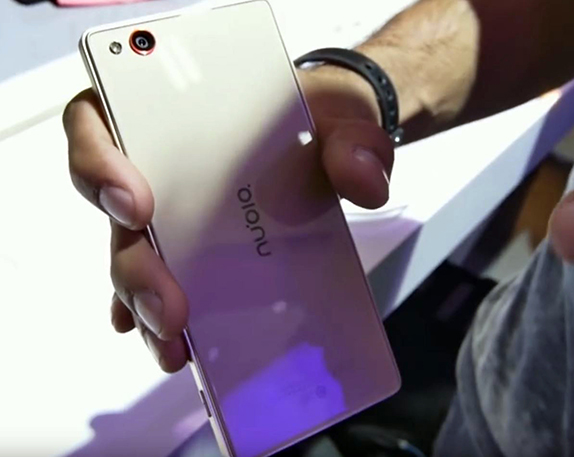 The device also has a 2900mAH battery which should be good enough to get a day of heavy use out of the phone considering that it has a 1080p display. We are looking forward to reviewing the device soon and will let you know all about the phone in full detail then.