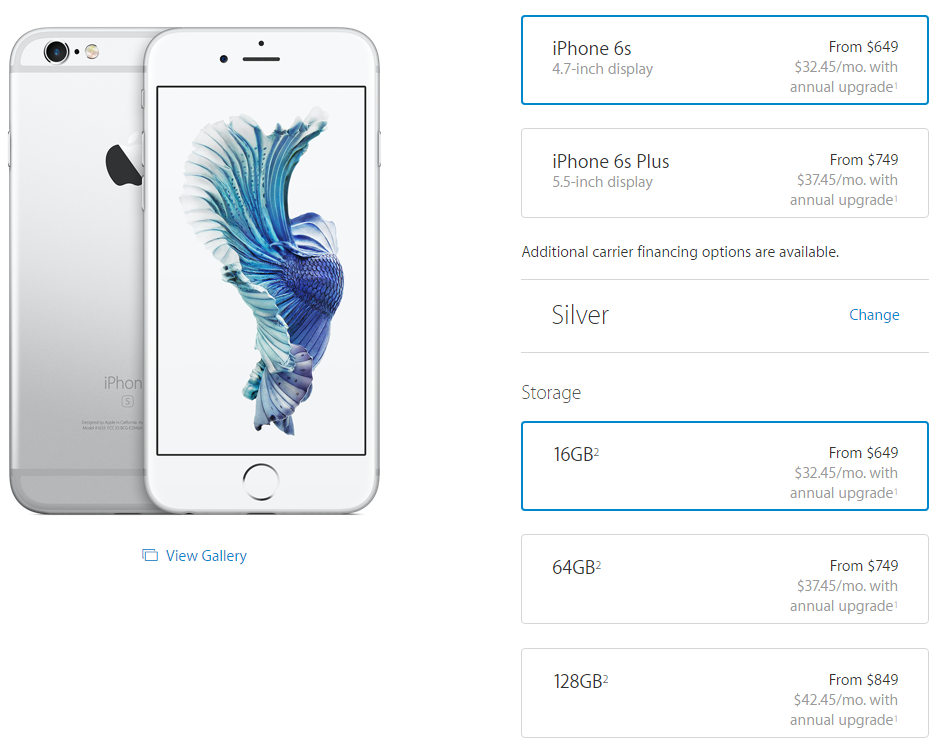 Apple unveiled the iPhone 6s and the iPhone 6s Plus, two new smartphones at its event. The company has announced the unlocked pricing for the iPhone 6s as well along with the iPhone 6s Plus. The iPhone 6s will be available for $649 for the 16GB base variant, $749 for the 64GB variant and the 128GB variant would cost $849.
The contract-free iPhone 6s and the 6s Plus would be available across all the U.S. carriers, AT&T, Sprint, T-Mobile and Verizon. These prices don't include taxes so your final bill might be close to 10% more. The iPhone 6s is also available with a two-year contract for $199, $299 and $399 for the 16GB, 64GB and 128GB variants, respectively.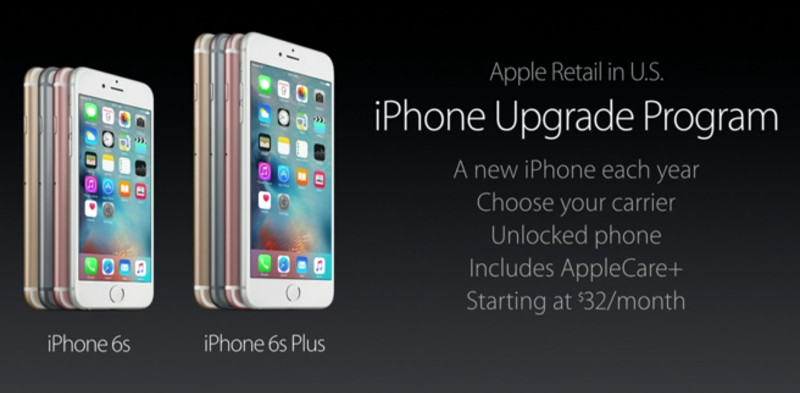 Apple also introduced iPhone Upgrade Program for Apple Retail in the U.S. that would let customers choose their carrier and get an unlocked iPhone 6s with the opportunity to get a new iPhone annually and AppleCare+ with monthly payments starting at $32 for 16GB, $37.45 for 64GB and $42.45 for 128GB. The iPhone 6s and 6s Plus go on sale in 12 countries on September 25th.